Accelerate – Issue 2
Accelerating Commercialisation
Last Updated: 26 June 2020
Find out more about 4 companies getting funding from Accelerating Commercialisation; AgriWebb, xLabs, Gekko Systems and 1 Ansah. You can also learn more about Commercialisation Adviser Sheryl Frame from Western Australia.
Introduction from Mr Larry Lopez, Director of Accelerating Commercialisation
---
The Accelerating Commercialisation element of the Entrepreneurs' Programme is one of the most active funding mechanisms for early-stage projects in Australia. Over the past two years the Programme has provided over $117 million in funding in the form of 234 grants. Along with the grants, our team of Commercialisation Advisers provides ongoing expert advice to our participants, and works with them to provide access to our growing network of experts.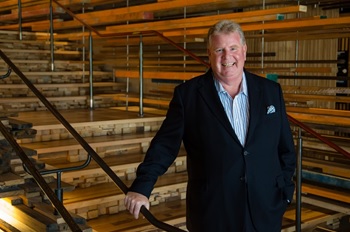 Director, Mr Larry Lopez
The reach of Accelerating Commercialisation Portfolio projects stretches well beyond our shores. Many of these companies have now achieved first commercial sales, raised additional capital from new investors and gained traction in their target markets – and many of those markets are overseas. The companies Life Cell Marine Safety, Stormseal, Concourse Golf and Heuch featured in our previous issue are such examples.
Since the last issue of Accelerate, there has been a further 24 Accelerating Commercialisation grants totalling more than $11 million in funding provided to exciting new projects across Australia. Like the Portfolio companies before them, many of these 24 businesses will proudly represent Australia in dealings overseas.
I recently visited Silicon Valley a hotbed of innovation and commercialisation where there was encouragingly high levels of interest in Australian start-ups and the Accelerating Commercialisation Portfolio companies. The fact that Accelerating Commercialisation has over 225 curated and funded projects was an impressive story to tell, and has led to ongoing discussions with prospective investors.
One of the take-aways from my visit to Silicon Valley is the importance of management teams in the success of projects. An interesting observation is that a team of 2-3 founder/leaders seems to be the favoured model. The assumption that great management beats great technology is the accepted practice in the ecosystem.
Accelerating Commercialisation touches many companies and creates a meaningful amount of new investment across a wide range of projects and sectors. The $117 million in approved Accelerating Commercialisation grants to date actually means new investment of $234 million – given the element's dollar-for-dollar funding. In addition, many of the companies we have funded have gone on to raise significant amounts of capital based on the outcomes of their Accelerating Commercialisation projects.
Updated: Accelerating Commercialisation key figures and statistics by sector
---
Accelerating Commercialisation commenced 1 November 2014. As of 19 June 2017 there has been 234 commercialisation grants approved, with every dollar of funding matched by the applicant.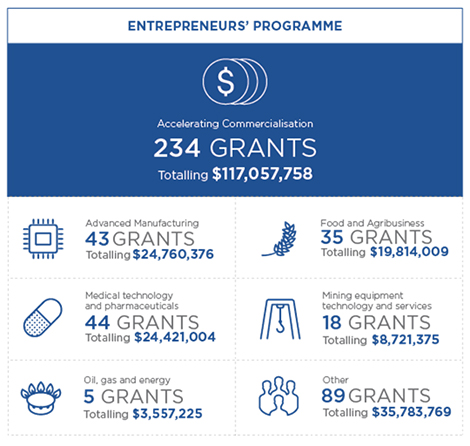 Funding snapshot
AgriWebb is growing… intuitive software is helping farmers
---
Little more than three years on from start-up, innovative farm management company AgriWebb has grown its staff numbers three-fold and has more than 1000 farms on its books. AgriWebb's online products are helping those farmers make their agricultural enterprises more efficient.
AgriWebb's software enables farmers, from their tablets, phones, or computers to facilitate best practise farming – incorporating record keeping and reporting, expanding with operational calendars, compliance to accreditation programs, livestock market valuations and core decision making tools.
Upwards of $13 billion is spent annually on agriculture in Australia, but dollars alone weren't the catalyst for AgriWebb to research, develop and take to market, its intuitive software.
The company's founders come from five generations of livestock production. Farming is in their blood and their experience in traditional farming led them to realise the need for data-driven tools and methodologies.
Globally, there has been some minor investment in digitalising farming but most of the top tier products are focused on the cropping and dairy industries.
"My co-founders have experienced livestock farming firsthand and they know that, as production and regulatory demands increase, farmers could use modern technology and data to enhance management decisions."-- Kevin Baum, CEO, AgriWebb
Kevin says that in 100 years' time we may not be using Google or Facebook but we will still be eating food, so we need to be smarter in how farms are managed.
Accelerating Commercialisation helped AgriWebb kick goals in its early years.
Kevin Baum says the Accelerating Commercialisation funding is invaluable to an early-stage company, especially those trying to break open a virtually untapped market.
Assisting AgriWebb is Commercialisation Adviser is Peter Batchelor. Kevin says Peter has proven to be a great mentor to AgriWebb and his extensive contact list has opened doors. Through Peter, AgriWebb and Samsung are now discussing a partnership deal.
Kevin says a third, and vital, positive outcome of Accelerating Commercialisation assistance is the fact that government endorsement breeds interest from other investors and partners.
The AgriWebb team has grown from five staff at the start of the Accelerating Commercialisation process to 18 – with 15 of those being fulltime employees.
AgriWebb is concentrating on Australia in the short term but will take its products overseas when the time is right – and see massive opportunities in New Zealand, Europe, the United States and South America.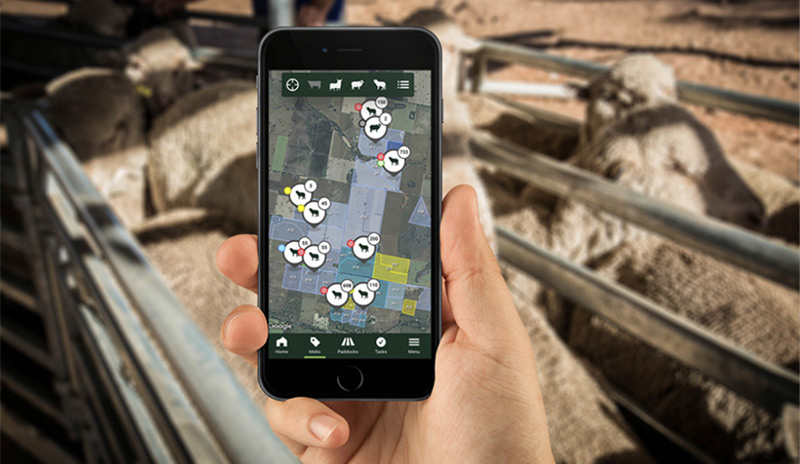 AgriWebb mobile app
xLabs looks to be a winner… eye tracking technology to deliver answers
---
Innovative Victorian technologies company xLabs Pty Ltd is using Accelerating Commercialisation assistance to bring to market a powerful eye tracking tool that is being rapidly adopted by the market research, marketing, usability design and optimisation industries.
EyesDecide.com allows a company to look through the eyes of their clients to track what holds their attention and interest, effectively gathering deep insights into user behaviour and design effectiveness.
Created by xLabs, the EyesDecide platform provides eye gaze tracking technology that is powerful enough to tackle the most complex of research projects and study analysis, yet can still turn simple projects round in as little as an hour.
It can be used to improve the quality of quantitative research for customers in the market research industry; improve, validate and optimise website designs for the web design and usability industry; and to optimize and improve visual advertising campaigns for marketers and creative agencies.
"We can work out what users are looking at on the screen. Although eye and gaze tracking technology has been around for a while, the good solutions all require expensive, specialist hardware. Ours doesn't – it's just our software and any existing ordinary webcam." - Joe Hanna, Co-founder, xLabs
Joe said the EyesDecide technology is robust enough to capture all sorts of data such as eye gaze, head and face gestures and facial expressions. EyesDecide uses ordinary webcams as fitted to most laptop computers, allowing eye tracking at much lower cost and without long delays.
A business may find EyesDecide data invaluable to determine what users liked in an advertisement, what held their gaze in the ad and what didn't, and how long they stayed on what elements of the ad. The tool helps unlock the "why" beneath consumer behaviour, whether it be for testing the effectiveness of promotional material, optimising user experience, or boosting website conversion.
It is applicable to just about any industry with an online presence in the form of a digital advertisement or an online design element such as a website, a study or questionnaire, an online campaign, gaming applications, apps, videos and clips … just about anything online.
Accelerating Commercialisation assistance helped xLabs evolve the EyesDecide platform and ultimately bring the final commercial product to market.
"The Accelerating Commercialisation matching grant was crucial to our commercial success. It enabled us to run live trials with top tier Australian research companies, gathering essential feedback that was used to continually enhance the product and ensure that the product launched delivered on our customer's needs. I'm not sure where we would be without the Accelerating Commercialisation support."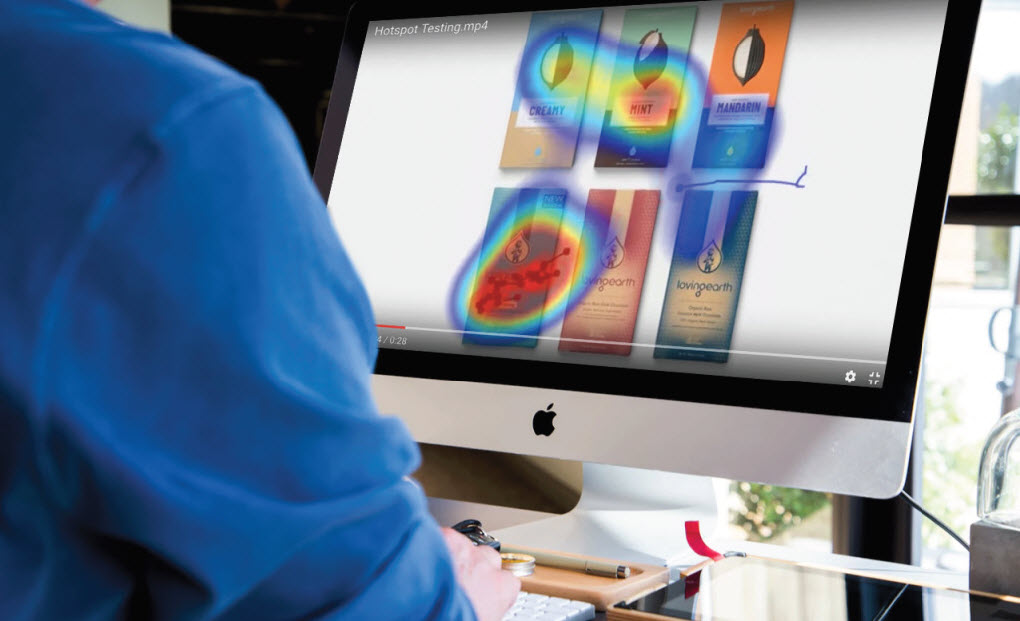 EyesDecide technology
Gold mining partners collaborate… invention to better measure carbon
---
Curtin University has joined forces with Gekko Systems – an Australian company that is a global leader in gold mining innovation, to market Curtin's Carbon Scout product.
Support for the development of Carbon Scout and the partnership with Gekko was provided by the Accelerating Commercialisation element of the Entrepreneurs' Programme.
Carbon Scout is a device designed to measure activated carbon levels in gold processing plants and will help gold mine operators optimise process plant efficiency and reduce gold losses.
It does this with automated measuring technology, which is more accurate and consistent than previous manual technology and methods used in gold extraction, meaning optimal gold recovery. It will allow mine operators to better utilise time and improve financial returns.
Gekko Systems has licensed the technology from Curtin and is now responsible for taking Carbon Scout to the mining world. Gekko will market, manufacture and sell the Carbon Scout machine.
"This is a great outcome which demonstrates the real impact and commercial benefit that can be realised from research collaboration." - Chris Moran, Deputy Vice-Chancellor Research, Curtin University
The Accelerating Commercialisation funding helped with the construction of two prototypes that were trialled in the field on West Australian mine sites.
The trials were designed to better understand the value that can be created by more effective gold process monitoring and management and quantify that value in terms of improved gold recovery.
Accelerating Commercialisation funding is being applied to development of a go-to-market plan for the device.
Curtin and Gekko have been collaborating for 15 years on gold processing technology and their partnership demonstrates the value of close collaboration between universities and industry and how this can be supported through targeted funding programs.
The organisations will continue to collaborate on this and other techniques for monitoring mineral extraction.
The Carbon Scout is being trialled at mine sites operated by AngloGold Ashanti.
The project was showcased at an Accessing Innovation workshop held at Austmine 2015, funded by the Department of Industry, Innovation and Science to promote collaboration.
Mr Larry Lopez was appointed as Director of Accelerating Commercialisation in 2016 and he is currently the chair of the Curtin University Commercialisation Advisory Board. The application from Curtin University for Accelerating Commercialisation funding was submitted and approved in 2015, prior to Mr Lopez's appointment as Director of Accelerating Commercialisation.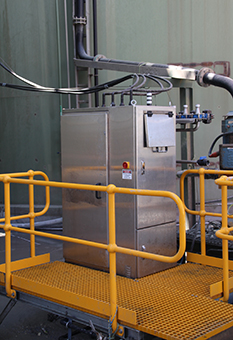 The Carbon Scout
1Ansah Pty Ltd flies high… clever technology is taking off world wide
---
Australian IT brilliance and 30 years of experience in aviation is set to see start-up 1Ansah Pty Ltd fill a global need for smart information technology and data gathering to help skilled workers keep aircraft in A1 condition.
Australian technology start-up 1Ansah Pty Ltd aims to become the Google for aviation maintenance and engineering – the go-to intelligence for maintenance, repair and overhaul services for aircraft.
Organisations world-wide involved in aviation maintenance, repair and overhaul will be able to use 1Ansah's advanced machine learning technologies to facilitate and enable efficiencies in the work of skilled engineers.
1Ansah is a privately-owned software business that was founded in September 2012 by Anant Sahay, and started operations in early 2016.
In November 2016, the business was awarded an Accelerating Commercialisation grant.
The $250,000 grant is supporting a one-year, commercialisation project aimed at generating sales via a series of proof-of-concept trials with prospective clients.
1Ansah introduced distributed processing in Airbus Australia by deploying a Linux server farm consisting of seven servers. This environment is used to run 1Ansah-developed products that are being used by 1700 Airbus Australia employees.
1Ansah received the "2017 Global Commercial Aviation Maintenance, Repair and Overhaul (MRO) IT Solutions Enabling Technology Leader" award by the industry analyst, Frost & Sullivan. The award was presented in San Diego, US.
"Our AMRIT suite of products can improve the accuracy of information and reduce the time spent in front of a computer console, per aircraft defect researched, considerably. This artificial intelligence awareness and its usage – on an aircraft with a list of 20-30 defects, will save 2-3 days of high-priced engineers' time." Anant Sahay, Founder, 1Ansah Pty Ltd
Besides Accelerating Commercialisation assistance, the Entrepreneurs' Programme is also supporting 1Ansah under its Business Growth Services and Innovation Connections elements.
1Ansah has received a letter of intent to develop a prototype for a Parts Recognition System, from Airbus Australia. The prototype will be developed in collaboration with the University of Technology Sydney and AusIndustry's Innovation Connection Facilitator.
Singapore Airline Engineering Company (SIAEC) has agreed to conduct a proof of concept for 1Ansah's AMRIT suite of products.
Air Transport Training College of Singapore and 1Ansah are planning to jointly develop a Master Course for middle management of maintenance, repair and overhaul companies in Singapore.
Meanwhile, 1Ansah continues to interact with airlines and maintenance, repair and overhaul businesses in the Middle East.
Anant Sahay started his business following 30 years' experience in aviation information technology systems. He had worked for a variety of companies including Gulf Air, Emirates and IBM.
1Ansah is based in Sydney.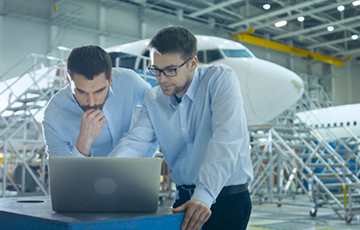 Meet a Commercialisation Adviser - Sheryl Frame, Western Australia
---
Sheryl Frame is one of 21 advisers in the Accelerating Commercialisation network. She has deep experience in healthcare, biometrics, IT and marketing.
Commercialisation Advisers all have an extensive network of experts and successful business colleagues to call on to help advise the companies they are working with.
None more so than Perth's Sheryl Frame, who has been a Commercialisation Adviser for six years and loves to help business people gain maximum benefit from their Accelerating Commercialisation involvement.
Sheryl can call on extensive network of international and local business contacts, including people throughout South Africa, the United Kingdom, Canada and the United States.
Sheryl is well versed in the commercialisation process having successfully started companies in Australia and South Africa.
Sheryl began her career studying physiotherapy at the University of the Witwatersrand in South Africa.
She has acquired extensive technology and business skills over the years in many and varied roles including as a systems engineer and programmer, in sales, marketing and management.
Her expertise as an adviser is in the healthcare, biometrics, IT and marketing industries, but is not limited to those areas. She thrives in helping people with their new business development, strategy, sales and marketing.
GRD-Franmarine Holdings is a business that worked with Sheryl to successfully progress their Accelerating Commercialisation application. Chief Executive Officer Rory Anderson urges Perth businesses in particular, but any Australian business, to utilise an adviser like Sheryl.
"From the outset, Sheryl explained the framework of the funding agreement application, its implications and obligations, should we be successful. In particular, Sheryl provided reality checks on setting meaningful and key milestones for the project. Sheryl provided us with the best possible chance of being awarded a grant," Rory Anderson says.
"When I first met Sheryl, I learnt that she had significant experience in establishing and operating her own businesses in the past. I immediately felt that we would benefit from working with someone who had their own runs on the board. This turned out to be the case as Sheryl regularly provided sensible, practical and timely advice throughout the project."
Sheryl is on the boards of SpringBoard Enterprise Australia, StartupWA and Women in Technology WA (WITWA).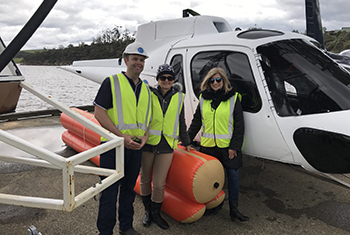 Sheryl Frame, Adviser