Accelerate – Issue 3
Accelerating Commercialisation
Last Updated: 29 January 2021
Learn about 4 business that received funding; 360 Knee Systems, MOVUS Australia, Vericus and InterfereX Communications. It also introduces Commercialisation Adviser Elane Zelcer from Victoria.
Introduction from Mr Larry Lopez, Director of Accelerating Commercialisation
---
Thanks to the hard work and support provided by the Accelerating Commercialisation team across the country, our portfolio of commercialisation projects continues to grow, and the projects we have previously funded are succeeding at many levels. As you will see in the stories included in this edition, we are helping companies achieve market success that is creating new jobs and revenue for early stage Australian companies. Accelerating Commercialisation is one of the largest funders of early stage projects in the market place and through matched funding is helping companies raise capital to move forward. The active and ongoing strategic support of our Commercialisation Advisers directly contributes to the success of these projects. By providing access to our extensive global networks we help companies raise their profile, achieve new revenue and raise additional capital.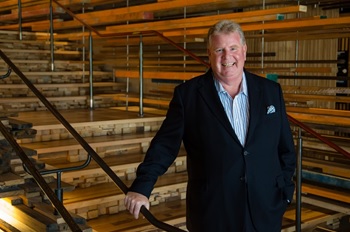 Director, Mr Larry Lopez
Along with the advice and support provided by our team, one of the most impactful benefits we provide our portfolio projects is access to our Expert Network. This network of seasoned and well-connected professionals includes former CEO's, marketing experts and other highly qualified individuals that are available to meet and provide assistance as needed. Expert Network members are based all over the world and we have a growing number in Silicon Valley, London and other important markets.
The more time I spend visiting with the companies we work with, the more excited I am by the quality and commitment these companies and projects show. We will continue to support these promising projects and explore ways we can promote the companies and help them meet their goals on the global stage.
We have recently added a new Commercialisation Adviser in Western Australia. Charlie Gunningham will be working with Sheryl Frame and Allan Aaron to support applicants and grantees in this important region. Charlie's last role was as CEO of the WA Business News, where among other things, he was responsible for developing and implementing the newspaper's digital strategy. His background includes founding a successful Internet company and a number of years as lecturer in business and commerce at schools and universities in the UK, Singapore and Australia. Like Sheryl Frame, Charlie is well known in the Perth start-up ecosystem.
Accelerating Commercialisation key figures and statistics by sector
---
Accelerating Commercialisation commenced 1 November 2014. As of 18 October 2017 there has been 264 commercialisation grants approved, with every dollar of funding matched by the applicant.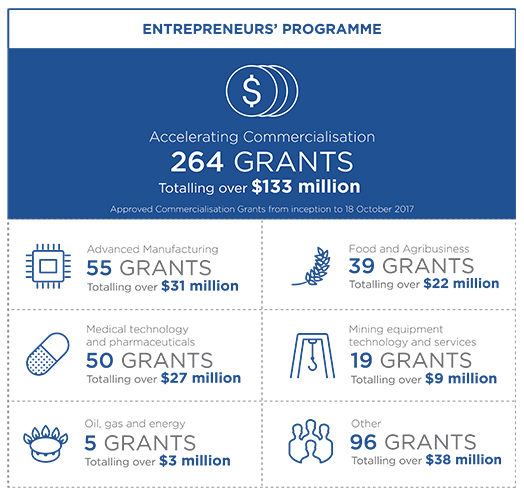 Funding snapshot 18 October 2017
360 Knee Systems… ensuring best outcomes for patients
---
360 Knee Systems uses specialised 3D mapping to improve the experiences of patients undergoing knee replacement. With assistance from Accelerating Commercialisation, 360 Knee Systems is growing and looking to expand into new international markets.
The company believes in a holistic approach to treatment, and engages with patients at least three months before their surgery to conduct assessments that help better understand and meet the expectations of each patient.
As part of this process, 360 Knee Systems uses state of the art 3D mapping technology to customise surgery and treatment plans.
First, a CT scan is conducted to map the patient's knee. This scan is loaded into a physics engine simulation environment, and the knee replacement is simulated.
Through a combination of Bayesian statistics networks, machine learning and artificial intelligence, data predictions are then made, allowing for customisation of the knee reconstruction procedure to ensure the best outcome for each patient.
360 Knee Systems use the mapping to support patients treatment for up to 18 months post-surgery after their knee reconstruction.
"If you were going to build a building or a plane, you'd run the design through a simulation to test the finished product and calculate error margins beforehand. In orthopaedics the process should be no different," says Bede O'Connor, Managing Director, 360 Knee Systems.
Bede says the Accelerating Commercialisation grant has directly helped the company by giving them the confidence to invest in expansion that includes employing more people, at their Sydney based facility.
He says an indirect outcome was the increase in reputation and awareness that the company gained after it was announced they were successful in obtaining the grant.
"People take notice when you receive Accelerating Commercialisation funding, it's a competitive grant, so when companies see you've been given money through the programme they take you more seriously, and they know you're good at what you do."
360 Knee Systems have received considerable interest from commercial manufacturers wanting to partner with the company.
In the past two years 360 Knee Systems have helped more than 3000 patients across Australia and have treated 200 patients in the United States.
The company is looking to rapidly expand their US customer base, and move into the Japanese market in the next 12 months.
"We are the best in the world at what we do, which is the combinational approach to orthopaedic surgery through computational science, data prediction and mechanical engineering," Bede adds.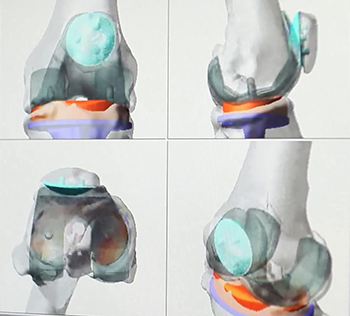 3D mapping can help customise knee surgery
FitMachine – keeping our industrial machines in good health
---
An innovative company has taken inspiration from the Fitbit® to develop a machine sensor that will save time, money and even lives. MOVUS Australia Pty Ltd's FitMachine® is used to track the health of machines—just like the Fitbit tracks the health of humans.
The development, deployment and commercialisation of the system is supported by $231,950 in funding through an Accelerating Commercialisation grant provided by the Australian Government's Entrepreneurs' Programme.
The FitMachine allows manufacturers to track critical factors like vibration, noise and temperature fluctuations in their machinery, giving greater insight into how fast the machinery is deteriorating and allowing maintenance teams to more quickly respond to problems.
The system uses machine learning capabilities and artificial intelligence algorithms to predict machine failures before they happen, allowing maintenance teams to respond before outages or breakdowns occur. This can reduce maintenance budgets substantially and has enormous implications for the safety of maintenance teams, allowing them to minimise unplanned work.
"Safety's a big one", says MOVUS CEO Brad Parsons. "It's absolutely critical."
The self-installable, FitMachine system requires no machinery modifications, and attaches via easily secured magnetic mounts. Browser access is needed only to enrol, manage, monitor and report on monitored machines—so there's zero IT footprint. It also features an independent 3G network, giving wireless connectivity between the sensor and the reporting system.
Another benefit is that the sensor can be monitored from a remote location. Several measurements are made each day, and reports can be given on a daily, weekly or monthly basis including a trend analysis for tracking issues over time.
The Accelerating Commercialisation grant provided by the Australian Government has been instrumental in commercialising the FitMachine. The grant took the project from the prototyping stage into the market, with 500 units sold since the start of 2017, and a target of 1,000 before the end of 2017.
As a result of the funding, the company has experienced substantial growth in employee numbers. Since receiving the grant staff has grown from 3 members to 14 full time and 12 part time.
"We wouldn't have got there without [the funding]" says Mr Parsons.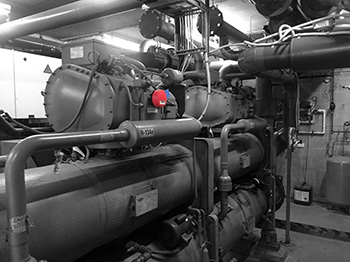 Vericus builds Cadmus… to protect the integrity of the Higher Education sector
---
An innovative Melbourne start-up is using Accelerating Commercialisation assistance to bring to market a powerful software package that uses keystroke analytics to stamp out contract cheating.
Vericus Pty Ltd's Cadmus product is designed to improve the integrity and quality of assessment.
Cadmus helps universities adopt an educative and preventative approach to safeguarding academic integrity.
The technology allows universities to proactively address cases where students choose to use third parties to complete their work, known as contract cheating. It has already resulted in the reduction of the number academic misconduct cases by up to 80 per cent.
Cadmus is also able to identify plagiarism risks, and can also identify students for additional support in their studies.
The Higher Education industry in Australia is worth $21.8 billion dollars, and the strength of the industry has been reputation. It attracts hundreds of thousands of international students, which account for close to 50 per cent of enrolments.
"What makes Cadmus so exciting is the holistic approach to assessment design. This approach allows Cadmus to safeguard the integrity of assessment in a way that improves the quality of assessment," says Herk Kailis, Founder, Vericus Pty Ltd.
"Ultimately, this means that students are getting a higher quality education, and the reputation of Australia's higher education sector is protected," Herk adds.
Cadmus would not have made it to commercialisation without $249,845 in Accelerating Commercialisation funding.
The grant allowed Herk and his team to build the software architecture, to run all-important trials to fine-tune the system for the marketplace, and to capture data and reports on the success of the trials.
Accelerating Commercialisation Adviser Joe Barber says the Cadmus project is a perfect example of how Australian Government assistance can help start-ups and businesses at the vital early commercialisation stage.
When Vericus started, at the pre-seed stage, it was too early for substantial investment. The Accelerating Commercialisation funds helped prove the marketplace needed Cadmus.
Off the back of the Accelerating Commercialisation funds and the pre-commercialisation trials, Vericus was able to triple investment. Eight new employees could then be maintained to develop Cadmus.
The University of Melbourne, Queensland University of Technology, Edith Cowan University and Deakin University are strategic partners in the Cadmus project.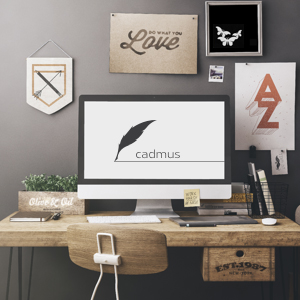 InterfereX eyes opportunity… the world is watching digital quality
---
Canberra information technology firm InterfereX Communications is using Accelerating Commercialisation assistance to develop advanced software solutions to improve Internet connectivity.
The current challenge that InterfereX address is slow Internet speeds, largely due to network congestion.
This is most evident with popular Over-the-Top (OTT) video streaming applications where buffering (spinning dial), pixilation, or poor video quality occurs. This problem is also experienced with slow web-page loads and slow download/uploads when using file synchronisation applications.
InterfereX's innovation maximises data throughput and reliability, which ultimately means users have a much better experience in consuming digital content.
InterfereX's unique technology overcomes Internet congestion, operates without network coordination, and provides up to four times the data throughput.
Deployment is based on a very simple to install client software component (for smartphones Apps or Set-top-box Apps), a simple server software component, no network component. It is very computationally efficient, works for all digital rights management (DRM) approaches, and is compatible with all leading delivery networks.
There is a huge global market opportunity for OTT video solutions due to the rapid increase in demand for online video streaming solutions and the challenges faced with network limitations.
Accelerating Commercialisation support allowed InterfereX to undertake market engagement via a number of real world customer trials that provided evidence of the benefits of their solution for video quality playback and data throughput improvements on real-world networks globally.
The programme is now helping InterfereX to commercialise their CLRifex product.
They are already achieving significant export sales.
"Accelerating Commercialisation has been a critical part of our success. The programme has enabled us to develop and trial a world-first product with patent pending technology under the hood," Dr Mark Reed, InterfereX founder and CEO, says.
InterfereX is working with a number of customers, and has a specific focus on the United States market.
CLRifex's US trials have shown significant benefits, where 80 per cent of users benefited, and up to three times as many users could achieve full high definition (HD) 1080p video quality.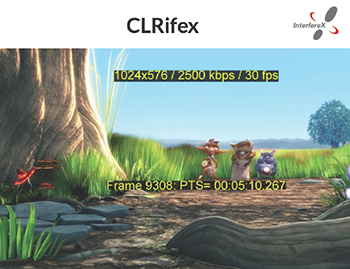 Meet a Commercialisation Adviser: Elane Zelcer, Victoria
---
Elane Zelcer is one of 22 advisers in the Accelerating Commercialisation network. She is an expert in the life sciences sector.
Accelerating Commercialisation adviser Elane Zelcer says the programme's network of experts is reason alone for any start-up, or business looking to commercialise something novel, to seek out Accelerating Commercialisation assistance.
Elane has been a commercialisation adviser for seven years and loves to help business people and universities gain maximum benefit from their Accelerating Commercialisation involvement.
She provides strategic advisory and commercialisation services, including change or start-up strategies that involve significant management of risks associated with limited funding and uncertainty about future opportunities.
Elane has held senior executive roles in start-up and multinational companies and universities, while her fellow advisers and their network of contacts ensure they have every base covered.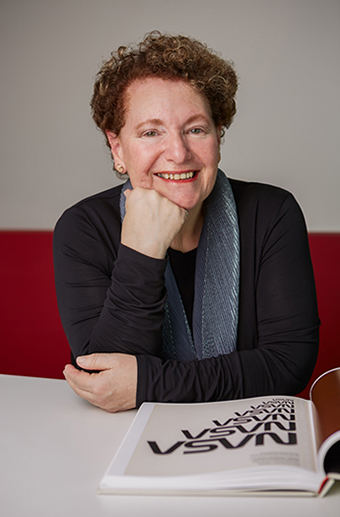 Adviser, Elane Zelcer
What I believe is so great about this programme is that our advisers' network is always working together. It is a programme that is set up very effectively. It's a team effort. A lot of this early commercialisation work is high risk so we go far and wide – here in Australia and overseas, to tap into different perspectives and opportunities for support.

---

Elane Zelcer, Adviser, Acceleration Commercialisation

---
The collaborative effort of Elane and her fellow Advisers can open doors for companies, including from overseas investors.
Just recently Elane hosted a visit from international members of the Expert Network. They were on an investment scouting mission and visited seven Australian companies. Three deals look promising.
Elane is prolific in helping start-up and early stage biotech and medtech companies, and universities and researchers trying to take the next "big thing" to market.
"My work is so much fun. I meet very clever people, addressing some major problems. In this area the products they're developing can make a difference and have a profound effect on peoples' lives. It is so rewarding to help them find the right commercial path to follow to attract the bigger companies they need to partner with, to get their products to market. They cannot do it on their own."
And Elane and her fellow Accelerating Commercialisation advisers ensure they are not doing this alone.
Elane has a Bachelor of Science (Hons), PhD, and Graduate Diploma of Business (Marketing) from Monash University, and is a Fellow of the Australian Institute of Company Directors.
She has held board and advisory roles in the private sector, with universities, CRCs and State and Federal government committees.