Accelerate – Issue 7
Last Updated: 26 June 2020
This issue feature stories from Accelerating Commercialisation Grant recipients that are developing technology for the medical technology sector. You can also meet Commercialisation Adviser, Steve Davis in QLD.
Introduction from Mr Larry Lopez, Director of Accelerating Commercialisation
---
We are pleased to share our 7th edition of Accelerate with you. In this issue we highlight some of the over 400 exciting new ventures we have supported over the last several years. We are very proud of the progress these projects are making as evidenced by their ability to build revenue from product sales and raise funds from professional investors.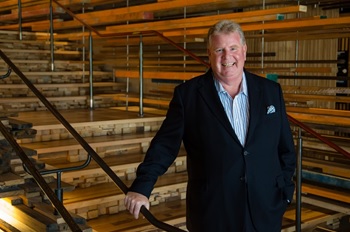 Director, Mr Larry Lopez
Along with the ongoing advice and financial support we provide our portfolio companies we also seek other ways to assist our companies. This often includes introductions to relevant investors through our network of angels, venture capital companies and strategic partners. Please visit our funding offers for a full list of our companies. If you are interested in learning more, we are always pleased to make introductions to our companies.
We are also pleased to introduce you to one of our colleagues in the Entrepreneurs Programme, Melissa Anderson. As you will see Melissa brings an exciting background that contributes to the success of the Programme and our participants. One of the ways we help our portfolio companies achieve success in the market place is through delivering the full set of tools available through the Entrepreneurs program. As we move forward, we will continue to explore ways we can enhance and enable access to the various internal services we offer in efficient and easy formats.
Accelerating Commercialisation key figures and statistics by sector
---
Accelerating Commercialisation commenced on 1 November 2014. As at 30 September 2019 there have been 411 grants approved, with every dollar of funding matched by the grantee.
The largest sector receiving grants is the Advanced Manufacturing Sector who have 99 of the total 411 grants at a value of $52,351,650. The vast majority of AC Grants, do not belong to the five nominated industry sectors. The 'Other' category is made up of projects in areas such as Information Technology, Telecommunications and Engineering.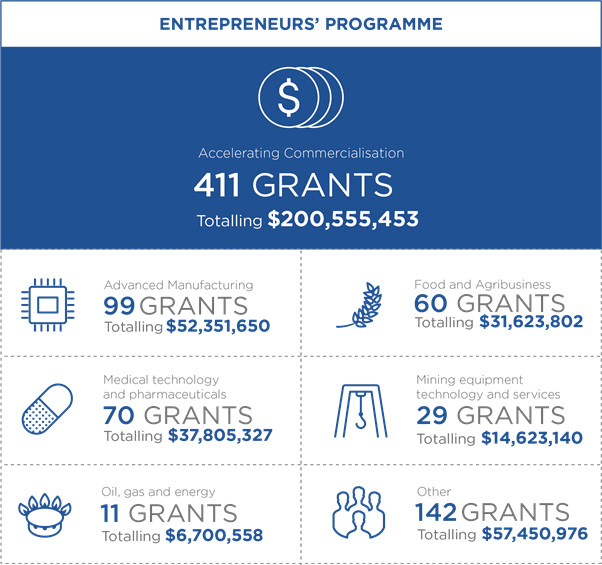 Accelerating Commercialisation Grants broken down into industry sectors.
Inventia Life Science's 3D Printer, Rastrum, aims to print human cells
---
Dr Julio Ribeiro, Inventia Life Science Pty Ltd (Inventia) CEO and principal founder, has held a near 25-year vision to help accelerate vital medical research by bringing intelligent automation and engineering to the lab.
This vision has created a 3D bioprinter that is transforming our understanding of human cell behaviour and drug development, with the help of many, including Accelerating Commercialisation support.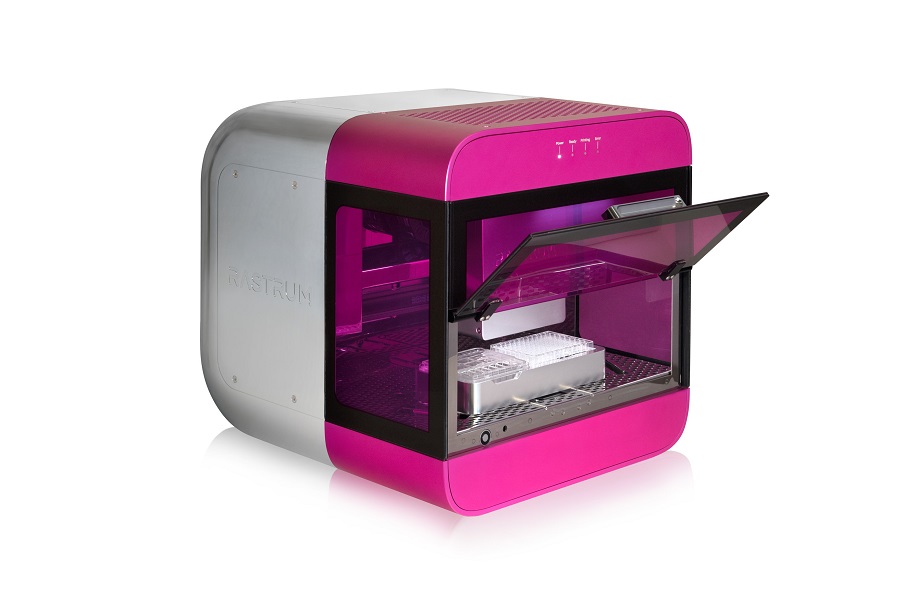 Inventia Life Science's Rastrum 3D Printer
The Sydney based Rastrum platform enables scientists working in fields such as cancer research and regenerative medicine, to print living cells and biomaterials in 3D environments that mimic the human body.
"Recreating biology in the lab or the clinic is really important, but it's currently very difficult," says Julio Ribeiro.
"In the lab, the development of new drugs is hindered by the fact that cells growing on plastic, or in animal models, don't respond to drugs like they do in the human body - so we need better 3D cell models that can be used for high-throughput drug discovery."
By drop-on-demand printing of cells and biocompatible hydrogels at high speed; the Rastrum platform makes the creation of complex 3D cell models simple.
"Eventually, this will enable the engineering of tissues for transplants. In the clinic, tissue and organ transplant is limited by donor availability, and so the Holy Grail is to engineer replacement tissues and organs on demand using a patient's own cells," adds Julio.
Since receiving its $760,000 Accelerating Commercialisation Grant in mid-2017, Inventia Life Science has grown its team from five to 32 employees.
Inventia sold its first Rastrum printer in December 2018, and plans to open operations in the United States and Europe before the end of 2020.
The global market for drug discovery technologies is expected to be $86 billion by 2022, with 3D cell culture one of the fastest growing segments and set to reach $6.5 billion.
Accelerating Commercialisation support helped Inventia to commercialise its platform and bring this game-changing technology to researchers globally.
"The grant enabled us to significantly speed up the launch of the product commercially - I believe it helped to shorten the period from three years to one year," says Julio.
"The security of funding and help from the Commercialisation Adviser John Grew, was essential and has made the whole process much easier," adds Julio.
After receiving the Accelerating Commercialisation funding, Inventia staged a successful Series A venture capital round of $10 million and gained backing from some of Australia's leading VC funds - including Blackbird Ventures, AirTree Ventures, Main Sequence Ventures, Prisma and Skip Capital.
To learn more about Inventia Life Science, visit their website https://inventia.life/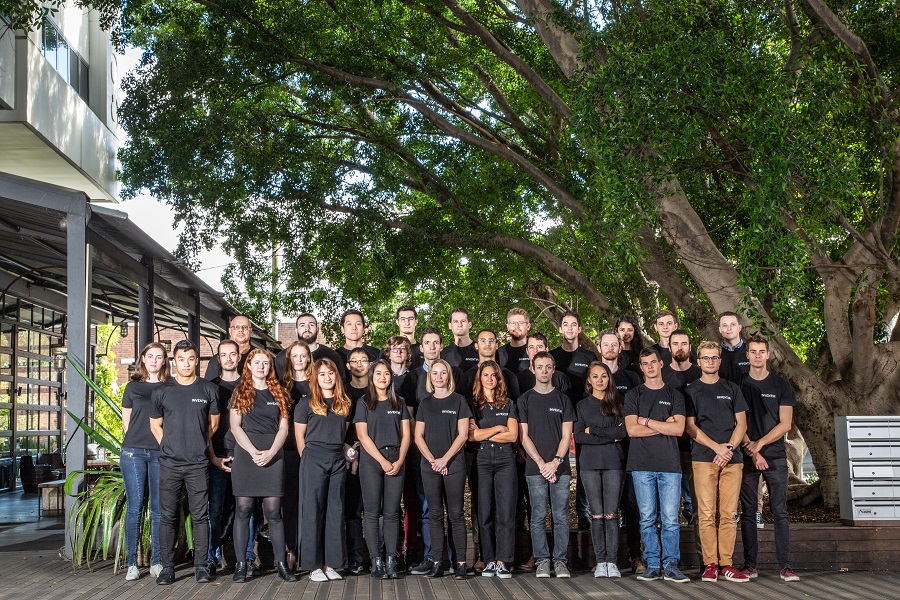 The Inventia Life Science - Rastrum Team
Baraja are creating safer driverless car technology
---
Sydney firm Baraja Pty Ltd (Baraja) has taken its staff numbers from just five to a staggering 95, as it breaks new ground in the self-driving car revolution. Baraja has also raised A$45M Series A in capital since founding the company.
Self-driving cars require a special type of sensor called LiDAR, which uses lasers to generate a high-resolution 3D view of the scene; allowing the vehicle to understand and navigate the environment.
Baraja's 3D LiDAR is a step further as the firm's brilliant minds have overcome many of LiDAR's previous limitations and developed a sensor capable of being scaled up to automotive volumes and down to automotive prices.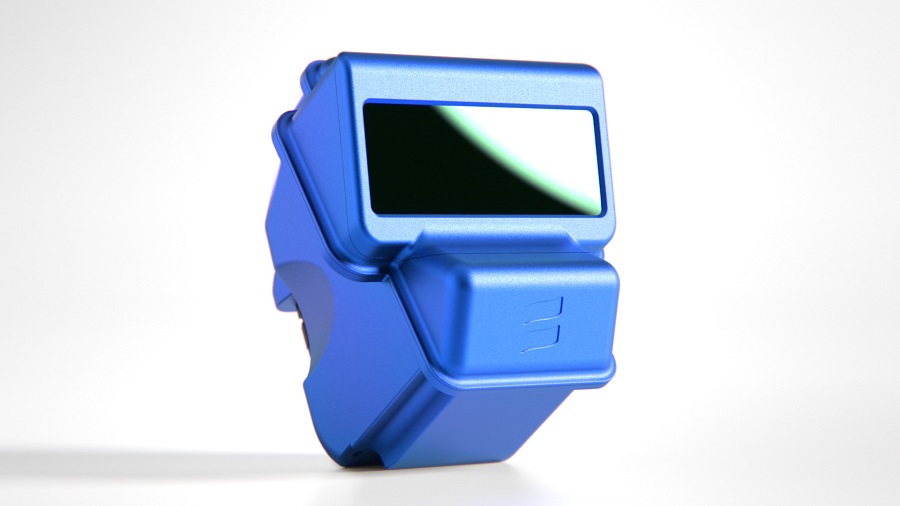 Baraja's Spectrum-ScanTM LiDAR
Baraja's technology has no moving parts, is small, cheap, ultra-reliable and immune to interference; making it commercially viable for self-driving cars and other applications such as automation equipment and industrial robotics.
"Our vision is to see our technology in every car on the streets - leading to improved mobility and road safety," says Cibby Pulikkaseril, Co-Founder and CTO of Baraja.
The firm's founders set out to solve the limitation of self-driving – which is to have the best possible eye sight. Baraja's Spectrum-ScanTM LiDAR provides this through its ability to move light.
"It is perception that is superhuman," adds Cibby.
Resolution and scan patterns are key in Baraja's LiDAR sensor being world-class. It is designed for making safety-critical decisions at highway speeds on dark objects more than 200m away.
Baraja received an Accelerating Commercialisation Grant of $1 million in February 2017 to bring its LiDAR sensor for self-driving cars to market. The Accelerating Commercialisation support was used to further develop, miniaturise and customise the product as well as to achieve automotive-grade qualification and first sales.
"The grant came at a perilous time for the company - after seed funding, but it was going to take much more to get to commercialisation in a tight time-frame and small window of opportunity. We were competing with the largest and best funded companies in the world. We realised we were going to need more money and the impact of the AC support cannot be underestimated," says Federico Collarte, Co-Founder & CEO of Baraja.
Baraja now has offices in San Francisco and Shanghai, and a Japanese distribution agreement.
Baraja has also been supported by the Entrepreneurs' Programme's Innovation Connections element.
To learn more about Baraja, visit their website baraja.com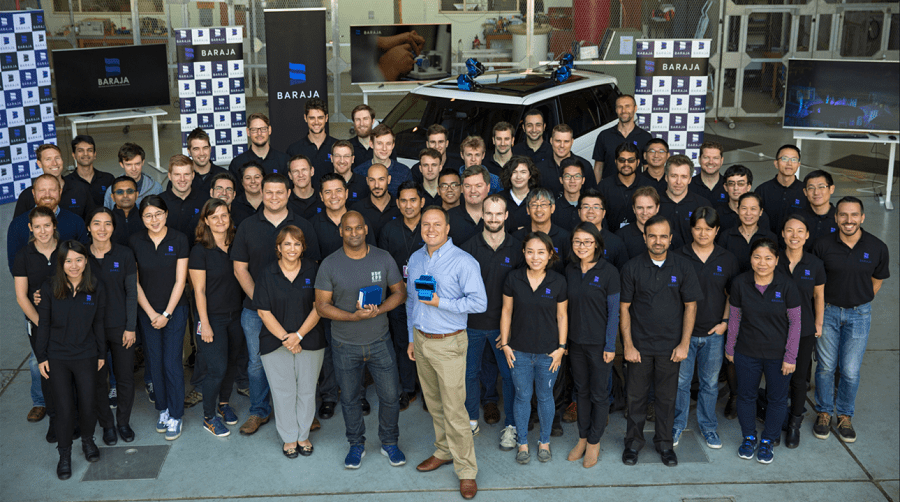 The Baraja Team
Supashock cater for the Motor Sport and Defence Industries
---
Founder and CEO Oscar Fiorinotto started The Dynamic Engineering Solution Pty Ltd trading as Supashock in 2005 to take his dynamic suspension system to the motorsports world. Now, he is shaking up the defence industry across the globe.
Supashock has teamed up with German defence vehicle manufacturing giant Rheinmetall. The partnership has been very collaborative and a testament to a close working strategic and technical relationship which has developed technology for Advanced Defence vehicle applications.
Supashock's Accelerating Commercialisation Grant of $468,887 has assisted greatly in providing a platform for this technology for wheeled defence vehicles and helped Supashock continue to provide world leading suspension technologies for defence vehicles.

An example of Supashock's dynamic new Defence suspension system
"The grant was fundamental in resourcing the company to participate in trials with Rheinmetall for the design, development, installation and testing of suspension systems for defence trucks," says Oscar Fiorinotto, CEO, Supashock.
"At the time of receiving the grant, Supashock was a small company. Our success in the grant process enabled us to move forward with confidence, that we could fund what was to be a critical prototype and trial process of a new product."
"The grant enabled us to work to Rheinmetall's timeframe and to assist cash flow for the design and development aspects of the trial project. Without the grant, it is unlikely we would have been able to deliver on the timeline specified by Rheinmetall," adds Oscar.
Rheinmetall was so impressed with Supashock, that the defence vehicle builder acquired minority equity in Supashock.
Supashock employed nine employees at the time of applying for the Accelerating Commercialisation Grant, in late 2016. Now, employment is about 55 employees with a forecast of more than 100 by 2024.
Supashock is currently generating 60% of its revenue from exports and this is expected to expand to 85% in 2021 as defence and autonomous vehicles in Germany and the United States expand.
In less than five years, Supashock has evolved from an engineering and design house to a full service manufacturing business. The firm has substantially grown its capacity to manufacturing volumes rather than just prototypes, and this will be an area of continued growth.
Following testing and evaluation, the company is confident contracts for innovative defence and autonomous systems will evolve into scale manufacturing over the next five-plus years.
"Our growth is focused almost exclusively on exports - providing our supply chain in South Australia and Australia with the capacity to become involved in relatively long-running contracts," says Oscar.
"We have developed solutions to load handling in defence environments that involve sensors, computerisation and automation of previously mechanical functions; that we believe will have application in multiple sectors outside defence," adds Oscar.
Supashock is focused on the effective and efficient control of the negative impact of vibration. Oscar says the firm's technology and expertise can be applied to any problem in any industry sector.
To learn more about Supashock, visit their website https://supashock.com/
Meet Sector Director Melissa Anderson
---
Melissa Anderson is the Sector Director for ICT, Digital and Professional Services of the Business Management component of the Entrepreneurs' Programme. She has vast experience having previously worked in the Advanced Manufacturing and Medical Technology and Pharmaceuticals sectors.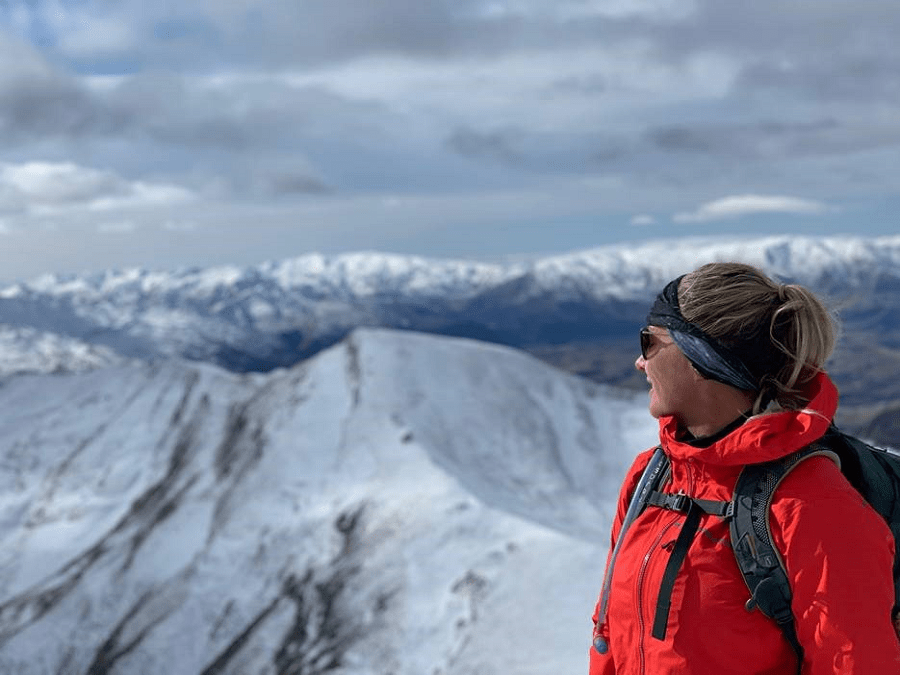 Melissa Anderson hiking on the South Island of New Zealand
Melissa is quite biased when she speaks about why her sector is the best. "We get to work with some incredibly innovative and driven businesses. Because businesses in our sector are 'people intensive', we see some fascinating business models, innovative employee experience programmes and structures, and entrepreneurs who care not just about the success of their companies, but about creating innovative, exciting and secure places for people to work in and grow with."
Businesses in this sector have people and technology at the heart of their business, which provides both great opportunities and challenges. A key challenge of many of her clients is being able to attract and retain high calibre talent.
"Attracting and retaining this talent requires our businesses to think innovatively around how they structure their business, how they develop a core purpose to push the staff and company further, and how to ensure that they balance the demands of a growing business with the human needs of their team as well," says Melissa.
The other challenge this sector faces is the rapidly changing technology landscape and the ever evolving skills needs of their employees. These challenges are overcome with a guiding hand from the Business Advisers that Melissa oversees, who work directly with her clients.
Melissa describes the real value clients get from the Entrepreneurs' Programme is from the quality advice, support and connections from the advisers. "Our advisers come from a wide variety of backgrounds, from high net-worth's who have enjoyed a successful career in business and want to give back to other entrepreneurs, to experienced business people who have a growth mindset and are keen to share their insights without an agenda with our clients."
Melissa's family have all been entrepreneurs so she knows first-hand the highs and lows of turning your dreams into reality. She also has continued the family tradition by founding her own business at age 22 while she was living in China studying a Diploma of Advanced Mandarin at Fudan University. Here she learnt the world of opaque and jargon filled deal making, or as she puts it "the endless lunches with advisers and investors that will expand your waist line and make you poor if you aren't careful". Deal making for a first time business can be a very confronting idea, but the Entrepreneurs' Programme can help businesses through the deal to a clear path.
After working with 400 tech and professional services businesses each year, she believes that we all have a sense of adventure in our veins and a higher tolerance for risk taking activities," and Melissa has a big sense of adventure. From hiking glaciers on the South Island of New Zealand, she also likes to mountaineer, ski, kayak and run trails. If these weren't adventurous enough, Melissa recently tried her hand at an ice climbing course earlier this year.
Melissa is helping reach their companies goals while maintaining a sense of spirit and adventure.
Kasada – our youngest AC entrepreneur
---
Kasada Pty Ltd (Kasada) was awarded an Accelerating Commercialisation Grant in June 2017 of $484,824 to scale their polyform web application security business. Kasada has developed technology that stops automated cyber-attacks before they reach your website or web applications.
Kasada was founded by Sam Crowther, one of our youngest founders supported with an Accelerating Commercialisation Grant. Sam founded the Sydney business in 2015 at age 22 and is now in charge of a start-up that has recently raised $6.5 million, grown their revenue by 500% and tripled their staff in only a few short years.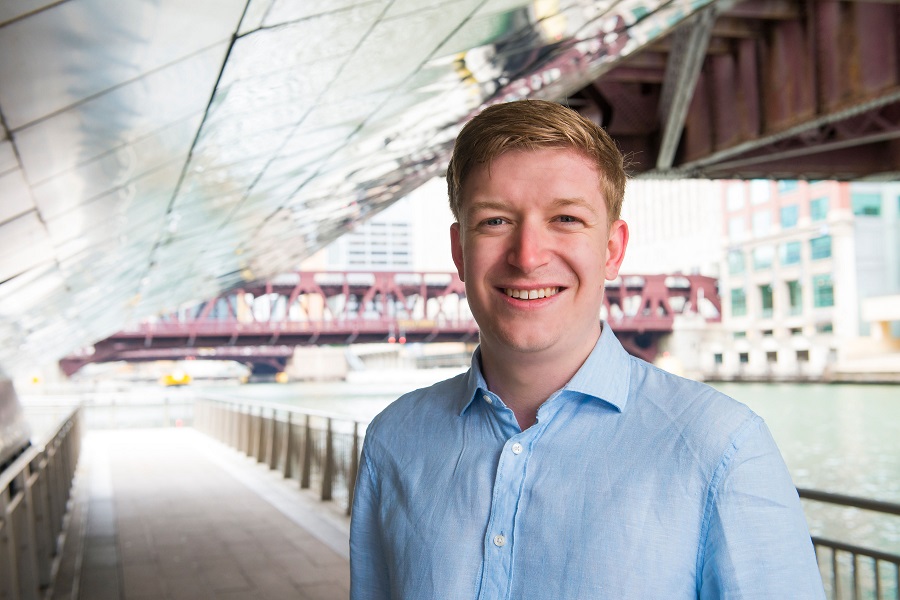 Sam Crowther, Kasada Pty Ltd's Founder
The $6.5 million in funding will mainly be used to grow the customer sales and support teams, and to invest in the Australian-based engineering team in order to fuel growth in the US market.
"Our goal is to really hit the US market hard over the next 18 months and grow as much as possible," says Sam.
Kasada's solutions are easy to manage, allowing users to differentiate between beneficial and harmful automated 'bots' and human traffic accessing their website. Kasada blocks bad bot traffic, without impeding the benefits of good bots or the user experience. Kasada distinguishes bots and stops serious threats, including account takeover, fraud, content scraping and application denial of service attacks.
Traditional web security has difficulty detecting and blocking bots that mimic humans. These solutions can also be difficult and expensive to integrate with applications, and to operate. Kasada is distinguished by its ease of integration, ease of use, and its return on investment. It is cloud hosted, scalable to the largest environment and continually monitored.
Kasada's Commercialisation Adviser, Allan Aaron was instrumental in introducing the team to their first institutional investors (Our Innovation Fund and Reinventure), providing input on deal structure of this first round and introducing the team to its second round institutional investor (Main Sequence Ventures).
Main Sequence Ventures founder and general partner Mike Zimmerman has joined Kasada's board of directors to help guide the start-up's growth in the US. Allan continues to provide advice and support to Kasada.
Learn more about Kasada at https://www.kasada.io
Healthcare Logic is improving hospital services globally
---
Hospitals rely on doctors and nurses to operate effectively, but what happens if doctors and nurses don't have timely access to data about the patient flow? This sort of problem is occurring in hospitals all over the globe, and Healthcare Logic Pty Ltd's (Healthcare Logic) founder, Professor Martin Connor has created a solution to fix this data flow.
"The public hospital industry is awash with data but struggles to convert the data being captured into actionable meaning" is how Professor Connor describes the problem.
Professor Connor has worked in public hospitals for over 20 years in Australia, UK, Northern Ireland, Republic of Ireland and the USA, where he saw the same problem. "I have witnessed time and time again that clinical teams were experiencing the same types of challenges. While every hospital and team situation is unique, issues of significant variation in patient flow and imbalances with demand and capacity are common to every large public hospital. The management information required to solve the problem, are not automatically available to support local leaders."
Healthcare Logic applied for an Accelerating Commercialisation Grant in July 2017 for $1 million to create a new analytics platform for hospitals. They created SystemView, a hospital performance improvement platform with analysis and algorithms tested in over 60 hospitals.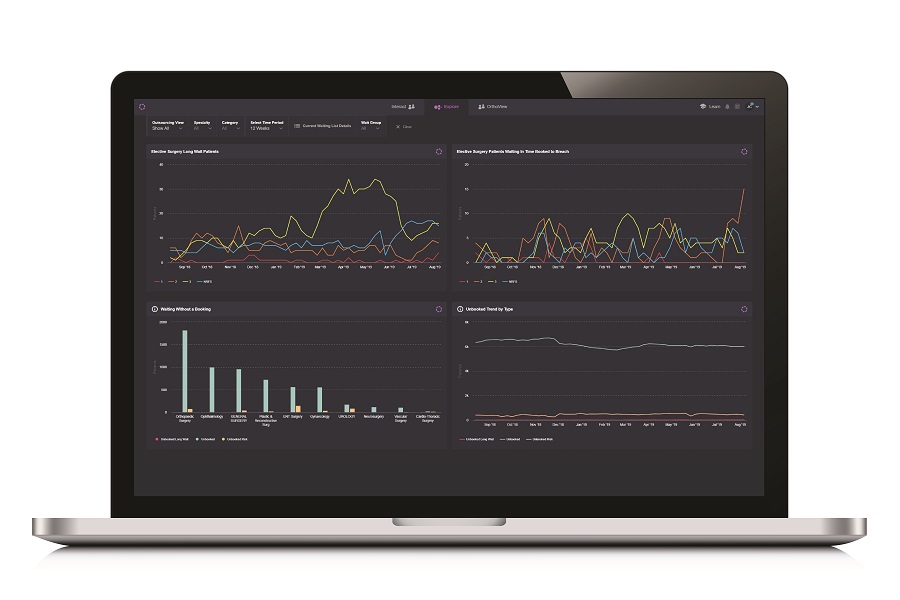 SystemView - Healthcare Logic's Patient Information System
Fast forward to 2019 and Martin is "so proud of what we have been able to accomplish in our first 14 months in operation."
Some of these achievements are the successful installation of SystemView in their commercial partner site and first unaffiliated customer site. They have grown from a team of three to 27 people based in their office in Southport, Gold Coast, Queensland and recently secured their first international proof of concept opportunity which, if all goes well, will lead to a nation-wide install.
Healthcare Logic's success is evident through their customer testimonials, including Ron Calvert, CEO of Gold Coast Health Services who explains "Everything we do we uses information and anywhere where we need information, it provides it in a way that's intuitive, accessible, easy to manipulate, easy to present - one button and it goes to PowerPoint. It helps bring about a culture of improvement which starts with what you measure."
Andrew Fisher, Assistant Director of Nursing at Gold Coast Health Services adds "We are now able to respond in a proactive manner to surges in capacity and demand on our service. It has changed the way we work. With near real time data across every area of the hospital, we are now able to discuss flow, efficiencies, and how we provide patient care like we've never done before."
SystemView delivers significant value to health services - it fosters collaboration, empowers teams, and supplies major improvements to patient access and productivity.
Healthcare Logic has had a successful 14 months and have lofty goals for the future. By 2024, they hope to be installed in 120-150 public hospitals in Australia and globally. They are targeting the public healthcare markets in Europe and North America as well as the Asia Pacific as a mission-driven company to help public hospitals work better.
To read more about Healthcare Logic, visit their website healthcarelogic.com
Ellume have created a simple, at home Flu test
---
Ellume Pty Ltd (Ellume) was founded by Sean Parsons, a critical care doctor, in 2010. Sean saw the need for an easy and quick diagnostic tool that could help people test themselves for influenza where laboratory testing could take days to produce results.

Ellume applied for an Accelerating Commercialisation Grant in 2015 worth $1 million to validate their Respirio Flu Test, and since then it has had enormous success which has seen their staff increase from 18 to 56 in a few short years.
Their global success includes securing $21 million in investment from QIAGEN, as well securing global partnership with QIAGEN to commercialise a revolutionary test for tuberculosis (QuantiFERON TB Access). Ellume have also secured a global partnership with GSK Consumer Healthcare to commercialise a self-test for influenza.
Locally, Ellume have created a smart diagnostics platform for use in developed markets; ellume·lab, built a high-value manufacturing facility in Brisbane and also continue to create a pipeline of products for future commercialisation.
Ellume's simple, reliable and scalable digital diagnostics will help solve the problem that the burden of common infectious diseases, such as influenza, tuberculosis and streptococcus has on the human population.
"Our company mission is to enable people to get better soon and enjoy their lives. And if Ellume can help achieve this, then we are a successful company," states Sean.
Ellume has had an exciting two years with more exciting times ahead. Sean hopes that Ellume is a publically listed high growth company in five years' time and his Commercialisation Adviser, Steve Davis, will continue to help them along on this journey.
To find out more about Ellume, visit their website https://www.ellumehealth.com/
Meet Commercialisation Adviser – Steve Davis, QLD
---
Steve Davis is a scientist turned business mogul. Steve is one of three Queensland Commercialisation Advisers and he alone has helped over 60 QLD based companies receive grant funding since becoming involved with the Department of Industry, Science, Energy and Resources.
Steve studied at the University of NSW where he graduated with a Bachelor in Science (Honours) and followed that up with a PhD in physical chemistry (specifically in mass spectrometry). This young man from Lismore was then able apply his PhD knowledge in Manchester, UK. He joined a scientific instrumentation company as an R&D scientist and engineer. Here, Steve met the most influential person of his business career.
"The CEO of the company was from Glasgow and had an affinity with my Australian attitude to taking on challenges, so took me under his wing and he was my first and most influential business mentor. Within two years he gave me the ropes to run the R&D department for the whole company and a couple of years after that I decided to spread my wings and build a start-up company," says Steve.
Steve spent the next 14 years of his life in the UK and founded his start-up company, HD Technologies Ltd. HD Technologies was so successful that it was acquired by Thermo Electron which is one of the leading global companies in the genetic testing and precision laboratory equipment market. This was one of the most exciting deals he has been involved in.
"We had previously sold a 30% stake to Genomic Solutions in the US so the deal involved them also selling their stake to Thermo for full acquisition. This meant co-ordinating and dealing with multiple sets of lawyers and executives in both the US and UK."
Steve returned to Australian in 2002 and has provided consultancy services to technology companies including providing CEO services for several start-up companies such as Senviro (soil moisture sensors), Lightanate (photo-catalytic materials) and Terra Fuel Technologies (ethanol co-fuelling of diesel engines). Steve also founded Aqualysis Pty Ltd (online water analysis) which has licensed technology to Waterco Ltd as well as finding the time to author 20 patents.
Steve puts down the reason why he is so successful in business to… "The main thing is making sure you have validated there is a market for your product with a value proposition customers are prepared to pay for. Once you have that, it is all about persistence. You have to get up one more time than the number of times you get knocked down."
Steve has had an impressive track record with his own businesses career and he has been tremendously successful in helping Accelerating Commercialisation Grantees achieve success. Ellume, featured in this edition of Accelerate, is one example with their diagnostic test for influenza in a form like a home pregnancy test. Ellume were able to find a high net worth investor in the early days who wanted to build a company, and with the help of Steve's and others the company is now on a high growth trajectory.
"The variety of ideas and people you come across in performing the role. There are so many different markets and applications which all have their own nuances. It means you are constantly learning about new things and being exposed to different problems which need solving" is what Steve enjoys most about his role as a Commercialisation Adviser.