HowToo make online training fun
Last Updated: 22 May 2023
HowToo's strategy focusses on providing digital tools that enable non-technical creation of eLearning content that supports organisational ability.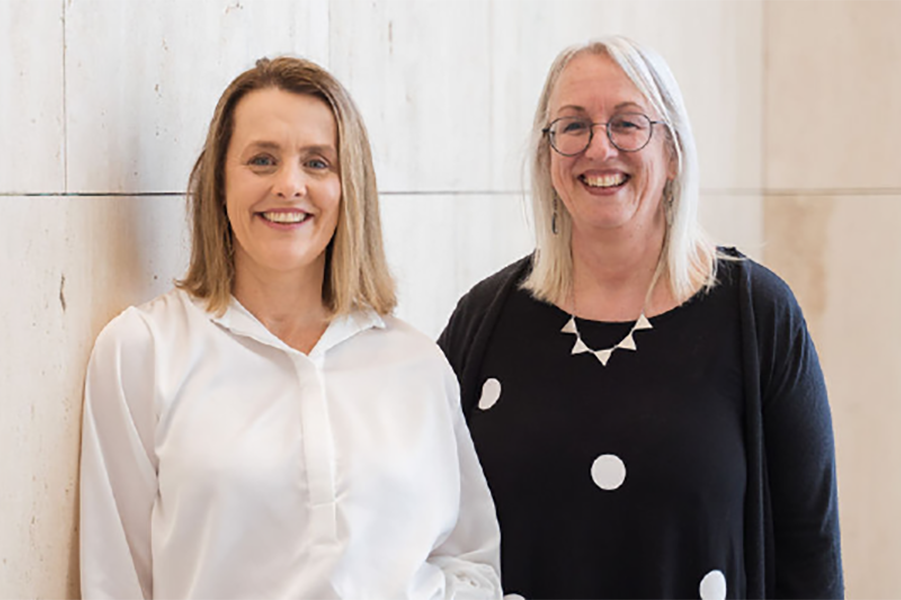 Lisa Vincent and Jenny Barltrop, Co-founders of HowToo.
HowToo was founded by Lisa Vincent and Jenny Barltrop on the basis of changing the way people learn. Knowledge is often locked inside people's minds, and when they leave an organisation their information goes with them. Lisa and Jenny wanted to create tools that would allow for this information to be properly stored and shared. That's why they developed cloud-based software for authoring and publishing of online training content.
HowToo's strategy focusses on providing digital tools that enable non-technical creation of eLearning content that supports organisational ability. This is inspired by several decades' experience across instructional design, cognitive science and eLearning best practice.
To meet these strategic aims, HowToo looked to utilise artificial intelligence (AI) and associated logic within its software. This would support eLearning content creation, publication and quality assurance, without compromising content quality or learning outcomes.
Assisted by Innovation Connections Facilitator James Robinson, HowToo was introduced to the University of Technology Sydney's (UTS) School of Computer Science. They successfully applied for an Entrepreneurs' Programme Innovation Connections Researcher Placement and Business Researcher Placement grants.
Close collaboration occurred between HowToo's instructional design and software engineering staff and UTS' data science and AI research expertise. This helped HowToo develop advanced software functionality, which was based on semantic search and natural language processing. This included user support offering:
assistance in selecting appropriate templates by stating a learning outcome or verb
identification of key online training features alongside learning science best practice, to create an intelligence model providing real-time quality assessment, evaluation and feedback.
HowToo has also utilised an Innovation Connections Graduate Placement grant to support the hiring of a dedicated data science and AI graduate. This expertise will leverage the outcomes from the UTS collaboration. Recent successes include securing a $2.5m raise with investors led by Moelis Australia's growth capital fund, MA Financial Group. Co-investments from Jelix Ventures and Californian based VC firm ALIAVIA Ventures also contribute to this funding.
They also benefitted from a Boosting Female Founders grant, which helped to grow the platform into a novel AI-enabled learning marketplace. This created a place that anyone with content can use to build and sell high quality learning.
Although HowToo's software has only been available in the market since 2020, it has already ranked in the world's top 15 eLearning authoring tools by the trusted eLearning Industry digital network.
To support international growth, HowToo is also participating in Austrade's Landing Pads program (San Francisco). This will help as they prepare for US market entry, customer acquisition and partner channel development.