5 ways to motivate your staff this year
Last Updated: 7 March 2023
Knowing how to motivate employees helps your team operate more productively and achieves a good level of output. Follow these tips to encourage and inspire your staff to put in their best effort each day.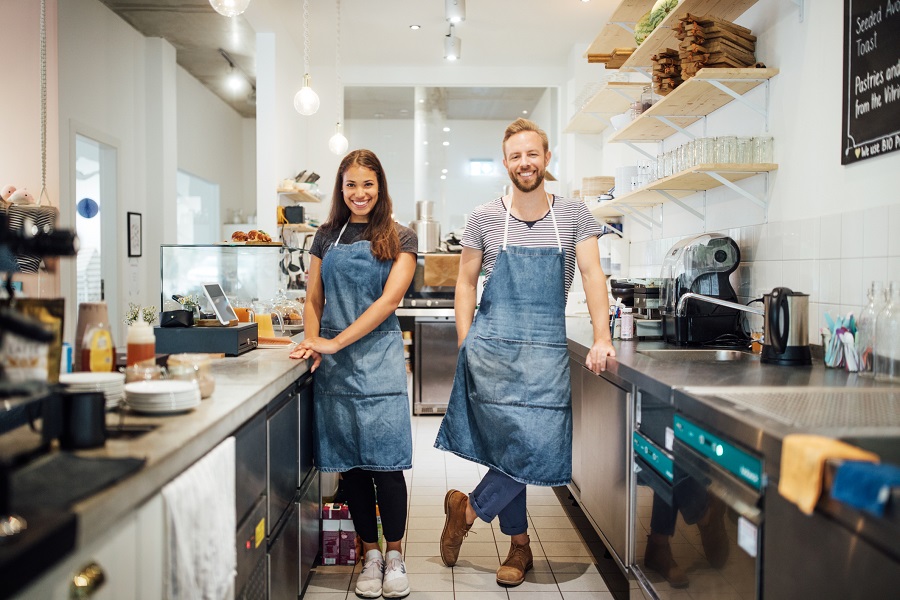 Tip 1: Engage staff with your business 'why'
Having a strong why behind your businesses mission will help to motivate your team.
By defining your purpose, you can promote this to your employees and use it as a guide for everything you do.
Employees who understand how they are contributing to the success of the business and share the same purpose, lead to stronger performance and increased output.
Tip 2: Say thank you
Employees want to know that they're doing their job well and their efforts are appreciated. Words of praise are free, simple and they have a big impact on motivation. Acknowledging the contributions of your team also helps them feel more respected, engaged and happier in their roles.
Some ways to do this include:
sharing positive feedback from customers or stakeholders
offering verbal praise for a recent success
providing formal recognition through an award program.
You could also consider a peer-to-peer recognition program, which can be especially helpful in recognising quiet achievers.
Tip 3: Set achievable goals
Goal setting can be one of the most impactful ways to increase motivation and boost productivity. It's an essential part of your business plan and can help you retain top talent while creating an enticing workplace environment.
It's important to include team members in the goal setting process. When employees feel as though they are a part of the conversation, they're willing to put in the extra effort when needed to complete a task, finish a job, or go above and beyond their typical responsibilities.
You can also break down bigger tasks or goals into smaller and more achievable steps. Consider coming up with a list of tasks that will help you achieve your major goals. This will help motivate you and your employees to start working toward your big goals.
Tip 4: Provide training and upskilling opportunities
Encouraging your employees to take up training and development ensures they have the skills they need to remain as highly productive as possible and is a key factor in keeping their motivation high.
When staff feel like you're willing to invest in them for their personal growth, they're likely to invest their time, energy, and resources to work even harder. This process creates a positive feedback cycle of productivity that can help during times of uncertainty.
Regularly upskilling your staff doesn't need to be expensive. From offering higher responsibility opportunities to mentorships and taking advantage of free online learning resources, there are many ways you can keep your staff growing without breaking your budget.
Tip 5: Ask for feedback
When given the opportunity to provide their perspective, employees are more likely to feel like they're genuinely part of a team and that their opinion is valued.
This can help improve motivation, as employees become emotionally invested in your businesses initiatives.
It's important to have open and honest conversations with your employees about what motivates them. Find out what you could do to increase each person's motivation. For example, one of your employees may not enjoy working on certain tasks or may want to take on extra responsibilities in an area outside their current job description. By listening to your employees, you can better understand what motivates each individual and tailor your approach accordingly.