Celebrate the small wins in your business
Last Updated: 7 March 2023
Big goals don't happen overnight, so celebrate all the small wins along the way.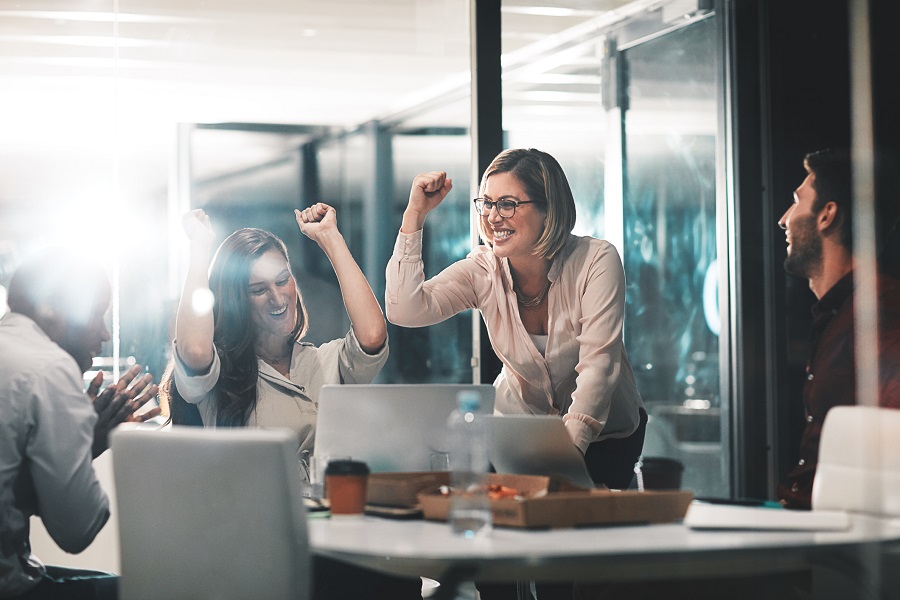 Acknowledging and celebrating small wins in your business can motivate, inspire, and relieve stress.
It's easy to celebrate the big wins, but there can often be long periods of time in between them. Big goals don't happen overnight, it takes many small steps along the way to reach the milestone. If you don't take the time to appreciate the small achievements, it could have a negative impact on motivation, attitude, and productivity. Without motivation, it can be difficult to continue working towards your big goal.
Celebrating small wins triggers feelings of pride and a happiness. This helps to keep working towards the next small steps, and eventually the overall goal.
Redefine your wins
When you only think of wins as the big successes, you're likely to overlook everything else you achieved along the way.
Stop and reflect on how you define a win. Look at a big goal you've set for your business, and break down the little tasks you need to get there. For example, if you want to develop a new product, some small wins along the way could include getting your first prototype, developing the packaging or successfully testing the product.
By defining the little wins, you'll be more likely to acknowledge and celebrate them.
How to celebrate the small wins
Your celebration doesn't need to be big or expensive, but it should be significant and rare enough that you look forward to the reward. It can be small and simple practices that motivate you to keep working towards your goals.
To celebrate you could:
take your employees or family out for coffee or dinner
share a small wins for the week at a team meeting
do something special for yourself
buy something you usually wouldn't
take a day off, or give your employees a day off
have a sleep in
write a thank you note to those who helped you
tell the people in your business about the achievement.
Make sure you acknowledge the people who helped you to achieve the wins. Include them in your celebrations to thank them for their efforts and contribution. Letting your team know you appreciate their work and showing them the impact is has on the business can increase motivation and energy.
By creating a culture of celebration, your team can see that you're grateful for all of their help, and that you care about their success.