The phase out of single-use plastics
Last Updated: 21 July 2022
Single-use plastic items are being banned in different state and territories over the coming years. It's important you know what the single-use plastics ban means for your business.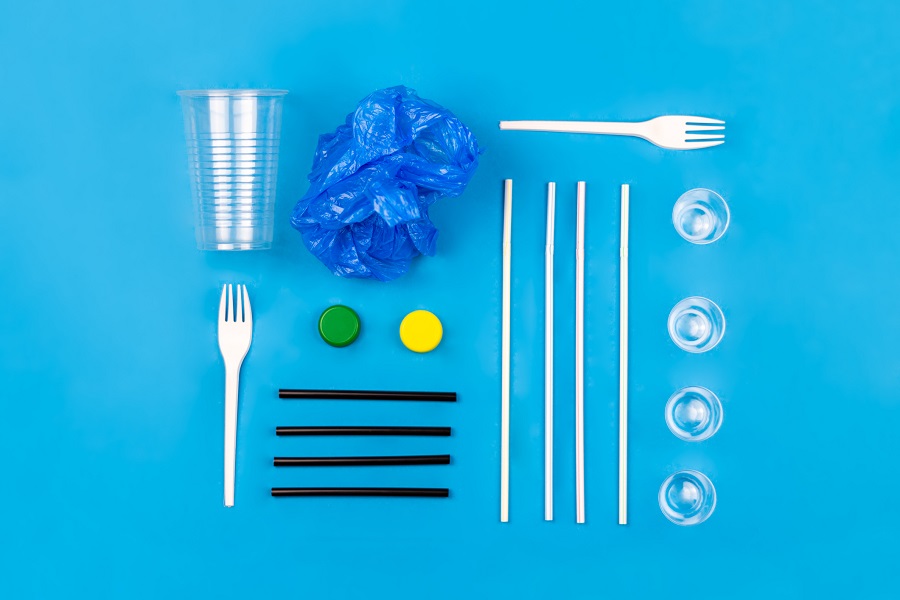 Single-use plastic items are designed to be used once and then thrown away which is becoming problematic on the environment and waste management systems. Many businesses use single-use plastics, so it's important you're aware of the items already banned and items being phased out in your state and territory.
The banned single-use plastics include:
plastic bags
plastic drinking straws
cotton buds with plastic sticks
plastic bowls and plates
plastic cutlery (including knives, forks, spoons, chopsticks, sporks, stirrers, food picks)
expanded polystyrene food and drink containers
products containing microbeads.
How to prepare for the single-use plastic ban
To prepare your business for the phase out of single-use plastic items you need to:
inform your staff and customers of the ban items and what changes are coming for your business
stop ordering banned items now and use up existing stock before the item is banned
undertake a stock-take of items you have and how long it will take to exhaust your banned items
speak to your supplier if you have large amounts of stock, they may accept returns or exchanges.
What are the alternatives to single-use plastics?
There are many reusable options or an alternative single-use items that you can provide in your business, such as:
Cutlery made from stainless steel, bamboo or heavyweight plastic that can be reused.
Accepting reusable glass, heavyweight plastic, or metal containers/cups that a customer can bring in.
Supply straws made from bamboo, stainless steel, or silicone. Only provide a straw on request.
Provide cotton pads or buds with bamboo sticks.
State and territory requirements
Each state and territory have different dates and single-use plastic items will be banned. It's important you know which items are banned and when in your state or territory.