Acknowledgement of Country
Last Updated: 29 August 2022
We acknowledge the Traditional Owners of Country throughout Australia. We pay our respects to Elders past and present.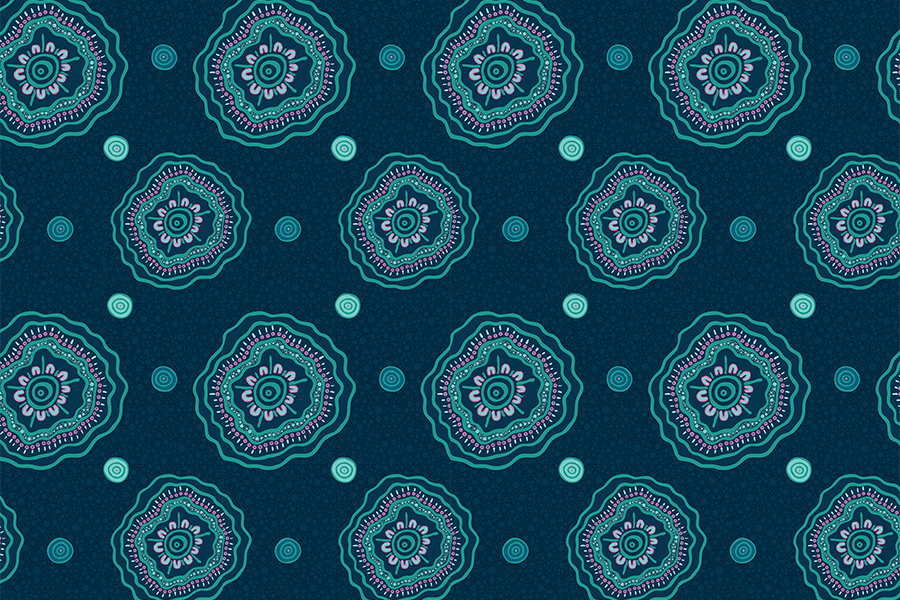 Artwork: Connection to Country, 2021 by Shaenice Allan
We recognise the First Peoples of this nation and their ongoing connection to culture and country. We acknowledge First Nations Peoples as the Traditional Owners, Custodians and Lore Keepers of the world's oldest living culture and pay respects to their Elders past, present and emerging.