HEARing CRC products making noise in the healthcare marketplace
Last Updated: 22 May 2023
The HEARing CRC's research and utilisation achievements are making noise in the world of hearing health.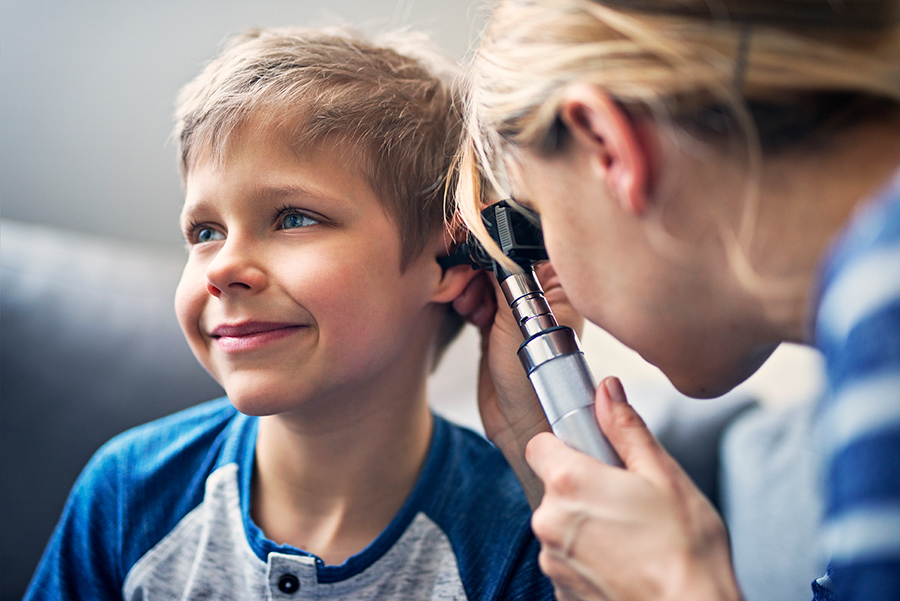 Listen hear… Australia's hearing experts are world class
The HEARing CRC is known internationally for its collaborative research on cochlear implant technology and clinical services, helping Australian biomedical company Cochlear to retain its world-leading position.
Hearing loss currently affects one in six Australians, with far greater prevalence in those over 70 years of age, in whom hearing loss has been associated with increased cognitive decline.
Its technologies (particularly those listed below) are used around the world to make life better for those millions of adults and children who rely on hearing aids or cochlear implants to assist their communication and for the audiologists and clinicians who provide those services.
Electrode Arrays and OPAL Sound Coding
HEARing CRC collaboration with Cochlear Limited from the lab bench to clinical use has underpinned generations of cochlear implant electrode arrays including: the Australian Design Award-winning Contour® and Contour Advance®, the world's most-used electrode arrays; the world's first drug-eluting electrode array, which can micro-condition the interface with neural elements in the cochlea; and an experimental totally-implanted or TICI device enabling users to hear at night, or in water, or playing sports. Cochlear Ltd also acquired HEARing CRC's OPAL sound coding strategy that improves outcomes for speakers of tonal languages and enhances the perception of music for implant users.
NAL-NL2
Now acquired by the National Acoustic Laboratories (NAL), NAL-NL2 hearing aid-fitting software maximises speech intelligibility for users while maintaining overall speech loudness at acceptable levels. Developed through collaboration of engineers and clinicians, NAL-NL2 is one of only two international standards used to fit all of the world's hearing aids and is licenced to more than 60 international hearing aid companies, including all major brands, as well as to audiology equipment manufacturers.
LOCHI – Longitudinal Outcomes for Children with Hearing Impairment
LOCHI, an internationally-unique cohort study following 452 children with hearing loss from birth, has recently completed its' age 9 evaluations, confirming advantages of government expenditure on universal newborn screening and early device-fitting (both hearing aids and cochlear implants) and intervention for later speech perception, language and literacy outcomes. LOCHI was only made possible through the Government's support for a long-term multiyear study.
Built on two preceding CRCs, The HEARing CRC operated from 2007 to 2019, harnessing some $60.6 million in CRC Program funding to over $220m in contributions from its 21 Members to develop new devices and clinical services, to educate professionals to utilise research outcomes in clinical practice, to raise the awareness of hearing loss prevention in Australians; and finally to return over. Over its life, the HEARing CRC has returned over $16m in commercial revenue that supported its research and over 70 PhD completions, as well as enabled three Legacy Initiatives to continue its work post-closure.
HEARsmart® – aimed at reducing the prevalence of hearing loss due to leisure activities, particularly in the music industry;
HEARnet Learning® – a continuing professional education platform translating research outcomes into clinical application courses for over 3,000 Australian audiologists and hearing health professionals; and
HEARnet Clinical Studies Network® – providing support for Australia-wide multicentre clinical studies in cochlear implant, hearing aids, and clinical hearing healthcare, and enabling greater involvement of the sector's smaller clinics and early intervention centres in research.
The CRC program supports industry-led collaborations between industry, researchers and the community. The program is a proven model for linking researchers with industry to focus on research and development towards use and commercialisation.