PEGRAS Asia Pacific—Treating label contamination to increase plastics recycling
Last Updated: 22 May 2023
A $650,000 CRC-P grant has helped PEGRAS Asia Pacific and its CRC-P partners devise a world-first technological solution addressing the removal of adhesive residue on plastic bottles, a key barrier to the recycling of high-value high-density polyethylene (HDPE) materials worldwide.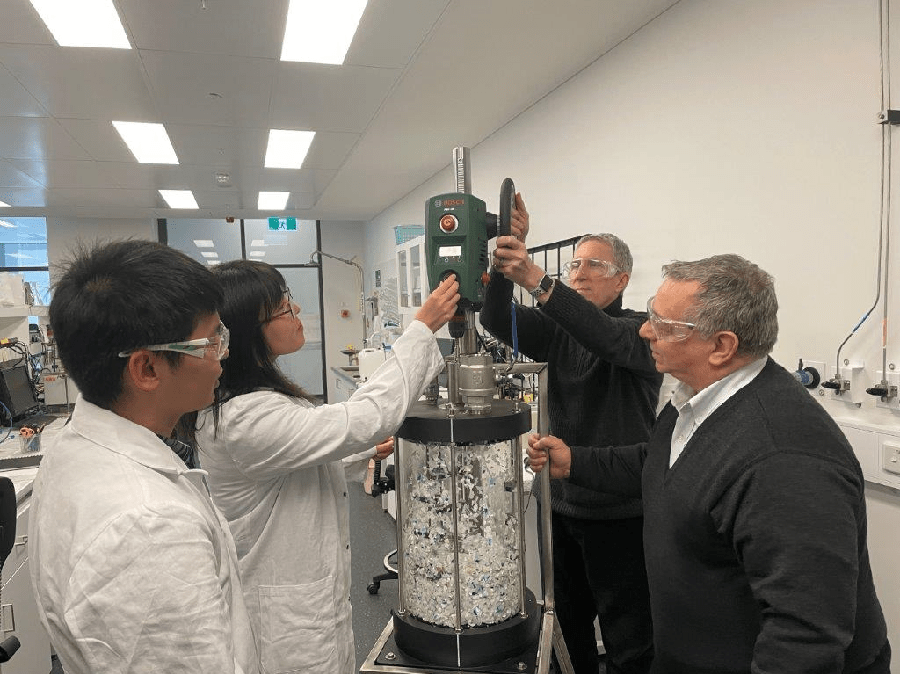 The technology combines an impact delamination process to remove labels and glue from a commercial HDPE feed with a new chemical washing technology. The project partners are contributing a further $850,000 to support the CRC-P's work.

HDPE is a high quality material that is in demand for re-use, but current recycling technology is unable to effectively remove contaminants such as labels and adhesives, resulting in hundreds of thousands of tonnes of HDPE waste going to landfill. Recent changes to the export of waste materials from Australia make it even more important for the recycling industry to find a solution to this problem.

The project's objective is to produce 100% recycled HDPE for remanufacture in Australia, with the solution anticipated to be applicable to a range of polymer and plastic recycling practices around the world.

PEGRAS Asia Pacific is the lead partner. They are a technical solutions consulting company operating in the associated fields of chemistry, print and packaging media, industrial equipment, and related manufacturing sectors. They are collaborating with the University of Technology Sydney, University of Sydney, The University of New South Wales, NSW Smart Sensing Network, Labelmakers Group and Visypet.

The CRC-P partnership provides a unique opportunity to bring together leading experts to find a solution to this worldwide industry problem.

Whilst reducing the impact of plastics on our environment and meeting the demands of a global market, the CRC-P will also open up greater economic opportunities in waste recycling and technology for Australians and create new job opportunities.