Alcolizer Technology develops new alcohol, drug and COVID-19 testing devices
Last Updated: 22 May 2023
The R&D Tax Incentive has helped Alcolizer Technology develop their product range, allowing them to break into new markets.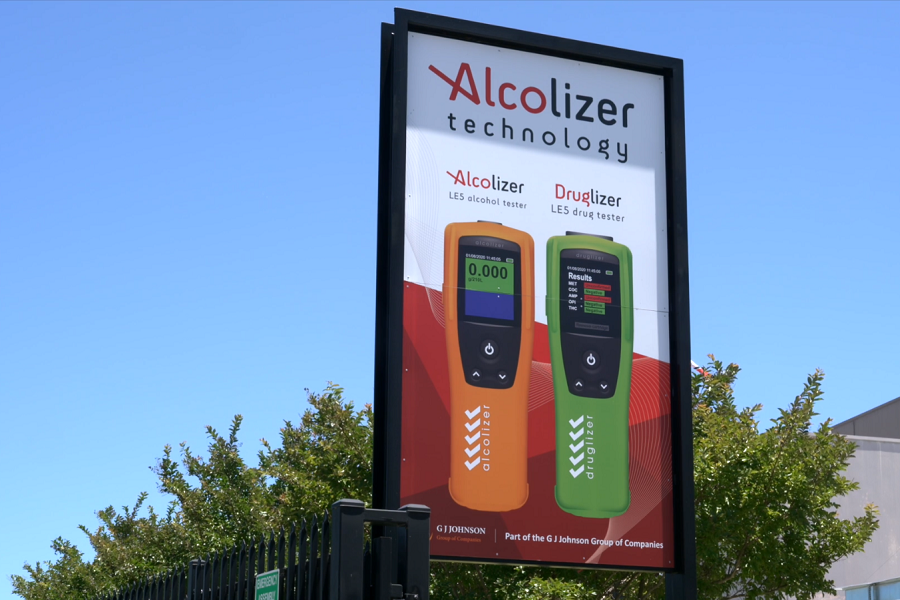 Company Profile
Company: Alcolizer Pty Ltd
Sector: Biotechnology
Location: Perth, Australia
Profile: Alcolizer Technology is one of the world's biggest manufacturers of alcohol testing devices, having developed them for 30 years. In the last decade, they have expanded to wider drug and COVID-19 testing. Their products keep people safe on the roads, at work and in the community.
How Alcolizer Technology started
Alcolizer Technology was founded in Western Australia more than 30 years ago, after the introduction of drink-driving and random breath testing laws. Perth hotel owner Gary Johnson was concerned about what the new laws would mean for his customers. But he was unable to find the right breathalyser to reassure them they were within the legal blood-alcohol limit and were safe to drive home.
This led Gary to establish Alcolizer Technology. It produces a highly accurate, wall-mounted breath tester that has become a common sight at clubs and hotels across the country.
It has also supplied alcohol testing devices to Australian law enforcement agencies for nearly 20 years. Alcolizer's growing export arm provides products to Brazil, South Africa, Taiwan and Singapore. And while the company is based in Perth, it has offices in Brisbane, Melbourne and Sydney.
Expanding and diversifying products
The Research and Development Tax Incentive has helped Alcolizer Technology diversify their product range and enter new markets.
"The R&D Tax Incentive has helped support, for example, a different calibration method which we were able to deploy to Brazil… We've been the first company in about 20 years to export alcohol [detection] products to Brazil," says Shannon Bell, CFO of Alcolizer.
In recent years Alcolizer has launched new products, moving into the drug and COVID-19 testing space. Shannon says testing for drug-use and COVID-19 infections are driving the company's current rapid growth.
"Alcohol is an issue, but drugs are becoming a bigger issue," says Shannon. "So, there is a real focus in our business on drug testing technology."

In 2013 the company launched its Druglizer product at the International Council on Alcohol, Drugs and Traffic Safety Conference. Druglizer offers a quick, easy, and reliable saliva-based test for drug use. The first sale to the police force is now underway.
In conjunction with the Druglizer technology, the company also offers on-site alcohol and drug testing services. It provides this to companies and governments as part of staff safety programs.

With the onset of the COVID-19 pandemic, Alcolizer saw an opportunity to evolve even more. This time in partnership with the University of Technology Sydney (UTS).

This joint project built on a previous collaboration with Professor Jin Dayong at UTS and developed a new device called the Virulizer. It received funding from the Australian Research Council Ideal Research Hub. The Virulizer combines UTS's COVID-19 testing methods with Alcolizer's testing hardware to create a saliva-based rapid antigen test (RAT).
The Virulizer was trialled in Malaysian hospitals in late 2021. Results indicate it is 1000 times more sensitive than other commercially available RATs. The non-invasive test delivers results in 10 minutes and will be available in mid-2022.
Support for Growth
Alcolizer Technology has been growing at a rate of 17% year-on-year since 2016. The development of new products and rapid growth have brought some challenges.
Shannon says Alcolizer has continued to improve its products and expanded its markets. At the same time, it invested in theoretical research to develop new products. It is expensive work that has no guarantee of success or immediate financial return.
The R&D Tax Incentive has helped Alcolizer to navigate these challenges, along with other government programs. The company has received the Incentive over several years.
"The R&D Tax Incentive is really core," says Shannon. "There has been a focus on investing in the R&D area. Knowing the tax rebate is there is key to that. The research simply wouldn't happen if we didn't have that assistance." He says it has allowed Alcolizer's R&D team to take a 'whole of life' approach to new products, from a theory-based start to refining mature products.
The company has increased staff from 35 in 2016 to more than 80 in 2021. Revenue has also increased by an additional $11 million per annum.
"My advice to other businesses looking for support is to definitely reach out," says Shannon. "All you need to do is ask and find the right programs."