BAE Systems Australia – providing cutting-edge defence capabilities for Australia's security
Last Updated: 22 May 2023
BAE Systems Australia participates in the R&DTI to help fund its ongoing R&D. Through this R&D, BAE Systems Australia provides the Australian Government with effective defence technologies.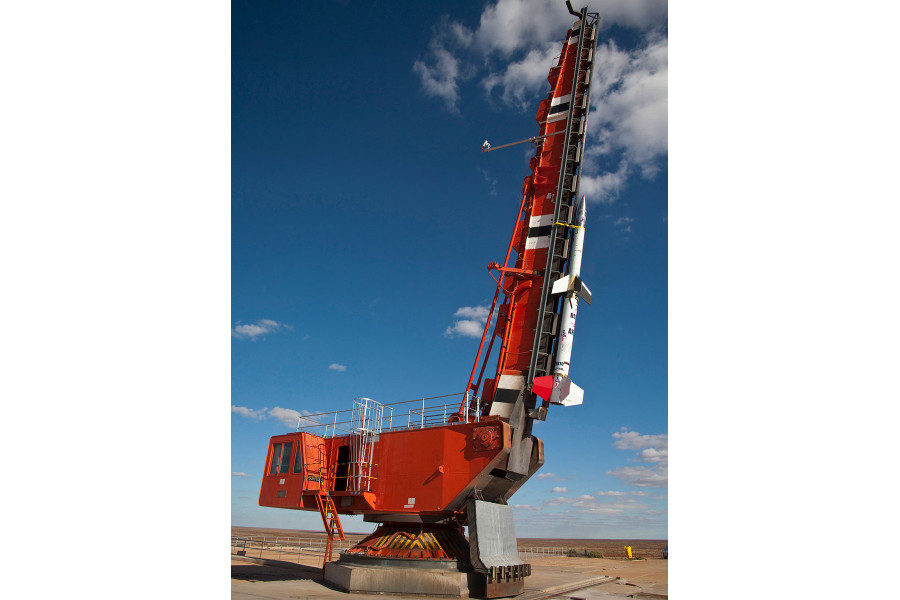 BAE Systems Australia's R&D activities include areas such as hypersonics, corrosion, electronic warfare, and more.
Company Profile
Company: BAE Systems Australia
Sector: Defence
Location: South Australia
Profile: BAE Systems Australia has been providing defence products to the Australian Government for more than 60 years. The company has over 3,500 workers across Australia.
Why R&D is needed
BAE Systems Australia uses the latest technology to provide cutting-edge defence products for the Australian Government and other organisations. The company continues to improve its existing products and services while creating new offerings.
Research and development is important to many of BAE Systems Australia's projects. These projects involve designing and testing software, hardware and systems, especially complex electrical and mechanical systems and algorithms.
Michael Kowal is the head of finance for the company's Maritime & Integrated Systems. He explains that testing is vital to BAE Systems Australia's R&D work. The company must first do lab testing and then site testing for each product.
BAE Systems Australia's research projects are often supported by partnerships. It has partnered with the Defence Science and Technology Group to research the latest in hypersonic technologies. This long-term project could revolutionise defence solutions but the outcome is uncertain.
BAE Systems Australia role in the partnership is in guiding and controlling high-speed vehicles. BAE Systems Australia also has access to a test facility where it tests algorithms. Here, it supports the testing of a vehicle through flight simulation, monitoring the vehicle to make sure it responds correctly.
This research collaboration has demonstrated the ground-breaking potential of hypersonic technologies.
BAE Systems Australia is also involved in a research project focused on aircraft corrosion. BAE Systems Australia works in collaboration with the BAE Systems UK research team, the Defence Materials Technology Centre and the Australian Defence, Science and Technology Group.
The project aims to better understand aircraft corrosion. It aims to detect and predict corrosion on aircraft before corrosion becomes a problem. This involves developing a software prognostic algorithm and its associated hardware.
The technology developed in this project may be used in defence and civilian aircrafts, as well as platforms on sea and land, to reduce maintenance and repair costs.
Some of BAE Systems Australia's research results are shared across countries, allowing others to benefit from the new knowledge and developments. However, as solutions are often tied to the security of the country, the extent of sharing must be limited.
"Our customer is the Australian Government, we're always looking to provide them with the best defence capabilities that we can … investing in new technology to provide them with the latest capabilities in the defence space is something we strive to achieve," Mr Kowal said.
How the Research and Development Tax Incentive helps
The R&D Tax Incentive supports BAE Systems Australia to build on its R&D year-on-year. Each year, BAE Systems Australia builds on its previous year's R&D. This process is essential to developing cutting-edge solutions for customers.
R&DTI helped BAE Systems Australia to grow its research capabilities. The company invested more into R&D, expanded its business, and employed more staff. Thanks to the R&DTI, BAE Systems Australia positioned themselves as leaders defence capabilities.
BAE Systems Australia's prominent status in the industry gives employees access to the latest technology, enabling them to participate in innovative projects.
Mr Kowal explains that his employees experience job satisfaction, which helps the company to attract and retain top talent. The company has a pool of leading engineers that it can draw on for new projects. This has the added benefit of keeping qualified engineers in Australia rather than overseas.
"Attracting people to come and work for us, giving them the opportunity to work on the latest and greatest technology is another significant benefit we obtain from the R&D Tax Incentive scheme, it's really that job satisfaction for our staff," Mr Kowal said.
The R&DTI has also enabled BAE Systems Australia to run more efficiently. The company has streamlined its processes, driven down costs and passed on these savings to its customers.
BAE Systems Australia is also involved in research areas such as electronic warfare, autonomy, advanced materials, high-frequency surveillance technologies and more. The vision for the future is to meet and exceed their customers' needs and expectations using R&D.
The R&DTI has strengthened BAE Systems Australia R&D, empowering the company to continue to explore new technologies and offer cutting-edge defence capabilities.
R&DTI Impact Facts
Helps BAE Systems Australia provide the Australian Government with the best defence capabilities and technologies.
Helped BAE Systems Australia grow and employ more staff.
Improves and streamlines processes, increasing efficiency and creating costs savings that can be passed on to customers.
Leads to products that can be used in defence and civilian applications.