Lithium Battery Systems - making batteries in Australia
Last Updated: 22 May 2023
The R&D Tax Incentive has helped Lithium Battery Systems develop customisable batteries that are more powerful, advanced and safer compared to imports.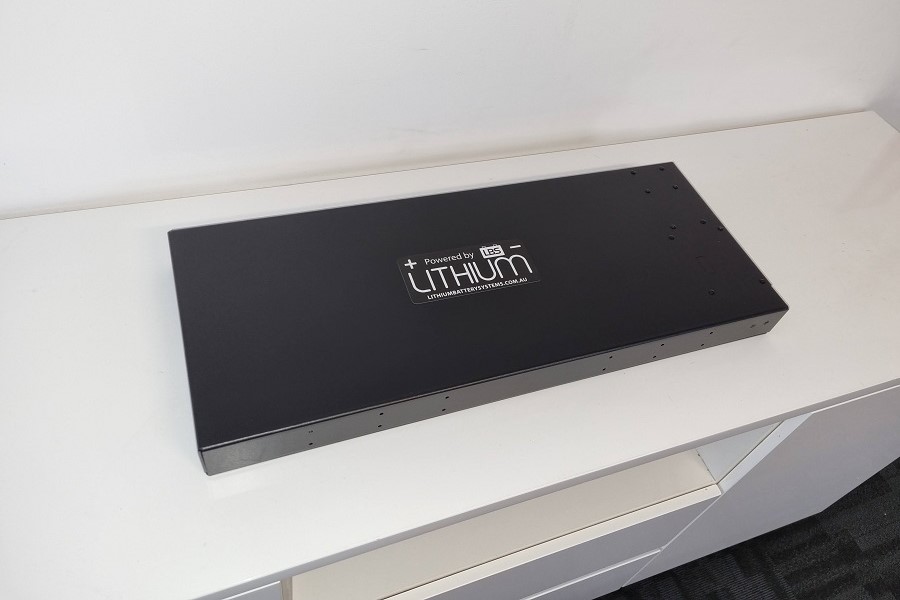 Company Profile
Company: Lithium Battery Storage Pty Ltd
Sector: Energy
Location: Brisbane, Queensland
Profile: Lithium Battery Systems is a company trying to develop energy storage solutions onshore and manufacture in Australia.
Powering the future
Queensland company Lithium Battery Systems (LBS) has been expanding rapidly to meet booming demand, and proudly offering Australian-made innovations and designs that cater for local conditions.
Investment in research and development has been an essential part of the journey, with assistance from the R&D Tax Incentive program. This has allowed them to tap into growing commercial and recreational markets with a product that is integral to renewable energy initiatives to address climate change.
Australian vision
In 2015, three Queensland engineers joined forces to realise a bold vision. Demand for lithium batteries had existed in Australia for some time, but the batteries on offer were mostly made overseas.
Spencer Smith, Greg MacDonald and Chris Carrigan founded Lithium Battery Systems to change this. They wanted to develop their own batteries and battery management technology to be more powerful than the imports available, more advanced and safer.
Two years later they started to manufacture their lithium battery systems in Brisbane. In the 18 months from August 2020 to January 2022, the company's revenue grew from $100,000 a month to $500,000. Staff numbers increased from six to 23 people in the same period. In 2021, the Australian Financial Review ranked LBS 13th in the top 100 fastest growing start-ups in Australia.
"I don't know of anyone in Australia that does what we do on the scale that we do," says Spencer Smith, operations director at LBS. "Manufacturing batteries in Australia isn't really the done thing – most of our competitors import finished batteries."
"We decided at the start that we would take control of that and do it here, so we could offer an element of customisation to our customers."
"We have in-house engineers so we can design a new battery and get to commercial production in a matter of weeks. Making batteries and designing them here gives us more flexibility to take advantage of opportunities we wouldn't have if we imported batteries." The battery cells themselves, however, are sourced overseas.
R&D Tax Incentive powering Lithium Battery Systems
Smith says the company's early success couldn't have been achieved without the help of the R&D Tax Incentive.
"When you're doing R&D, a lot of it turns out to be wasted effort," Smith says. "Funds are limited in a start-up. If it weren't for the R&D tax rebate we had over three years, we wouldn't have been able to self-fund it."
Research and development of the battery management system (BMS) circuit board took 2.5 years.
"We did a lot of design work – electronics design, prototyping, redesigning, going through that loop several times until we reached something that was commercially viable," Smith says.
"Our BMS board handles more power and has more functions than you get overseas, which allowed us to make more powerful batteries, giving us a market differentiation."
LBS battery systems have been developed to include 'user-friendly' features such as temperature monitoring, short circuit protection and a digital display that tells you the percentage of power left in the battery. Produced with varying voltages, they are used in recreational and commercial vehicles such as golf carts, boats, four-wheel drives and utility carts.
Lithium batteries are almost a third lighter in weight than lead acid batteries, and are more powerful and more energy efficient. "People with boats, caravans or four-wheel-drives want more power and less weight," Smith says. "And they want something perhaps a bit more environmentally friendly."
Increased demand for LBS batteries has been bolstered by renewed consumer support for Australian-made products in the wake of COVID-19, and the related 'holiday-at-home' trend resulting from restrictions on overseas travel. This has boosted sales in the recreational vehicle, marine and four-wheel drive sectors.
Power for safe sleeping
In one of its more unusual client requests, LBS made the first lithium batteries for sleepbus®, a project that uses converted buses to offer safe, temporary overnight accommodation for up to 20 people who would otherwise be sleeping rough.
A bank of six 225Ah lithium batteries provides the electrical energy for each bus, powering sleeping pods at night, including lights, USB charging, ducted air-conditioning, security systems, televisions and powered doors. In 2021 LBS supplied battery banks for six buses, with another five buses planned for the first half of 2022.
Simon Rowe, sleepbus® founder and CEO, has been impressed by the work from the LBS team.
"LBS has supported sleepbus® since 2019 and the care, attention and support they provide has been amazing. I could not provide safe sleeps to those in need without LBS and we look forward to a continued relationship in 2022 and the years ahead."
Business expansion
Growing demand for LBS batteries has already seen the business move from its original premises in Meadowbrook to a new location three times larger in the nearby suburb of Loganholme.
Smith says while the R&D Tax Incentive helped launch the company's products, an injection of funds from one of their employees allowed them to increase their workforce. "We couldn't meet demand, so we committed to hiring people. All the batteries are hand-made - you couldn't do it with automated machinery, so you need people."
Battery storage is one of the fastest growing markets in Australia and LBS is making sure it stays ahead of the pack. Smith highlights fleet vehicle conversion as another opportunity for the business, as well as electric utility vehicles for golf carts, airports, resorts and farms. The company also recently secured a $1 million military contract for battery design and supply.
LBS sees itself as part of the broader movement towards renewable energy to reduce greenhouse gas emissions and address climate change.
"For Australia as a country to meet net zero emissions by 2050, you have to include renewable energy and battery storage – you can't do it otherwise," explains Smith, who previously worked in the solar industry. "So that means much bigger battery installations will be required and that's what we're ultimately targeting and getting into."
The company's success has been demonstrated in more than sales and growth figures. LBS was a finalist in the 2021 Logan Business Distinction Awards. It was also a finalist in the Australian Small Business Champion Awards, in the manufacturing class.