How the Entrepreneurs' Programme works
Last Updated: 30 March 2022
The Entrepreneurs' Programme helps transform Australian businesses. Our unique services give you access to expert advice and financial support through grants to help you progress your goals.
What you can get from the Entrepreneurs' Programme
When you join the program, you'll get practical advice and mentorship from our dedicated team of expert facilitators. They'll help you achieve your business goals.
The program has helped real Aussie businesses to strengthen, grow, innovate and commercialise. It can help you both nationally and globally.
The program is client-centred. It tailors the services to meet your needs and levels of commitment.
Through the program, you also have the opportunity to access grant funding. This funding can help you to:
commercialise novel intellectual property

take advantage of growth opportunities

connect to research collaboration opportunities.
Delivery partners
We deliver the Entrepreneurs' Programme through an informed and collaborative partnership. The partnership is with industry leading private sector organisations called delivery partners.
We engage the delivery partners to deliver the program services and connect you with business experts. These experts are called facilitators and they'll help you transform your business.
We use these partners for both Growth and Strengthening Business. Growth includes the Growth Roadmap, High Growth Accelerator and SMART Projects and Supply Chain streams.
Our partners are:
Specialist digital, technology and design facilitators are available nationally, supported by Deloitte.
Our partner providing innovation services for Innovation Connections and Incubator Support nationally is CSIRO.
For Commercialisation, our partner delivering services is i4Connect.
Facilitators
Facilitators are business experts who have walked in your shoes. They provide independent and objective business expertise on a wide range of areas such as:
markets
production
export
digital and technology
research
design
development
innovation.
The diverse team have demonstrated experience across multiple relevant industry sectors. They've helped businesses to innovate and to commercialise new products. Their support enables the building of sustainable, competitive businesses.
Local facilitators are helping bushfire impacted businesses to recover and build resilience.
Locations
Our delivery partners employ over 170 facilitators nationwide to connect with and mentor small to medium businesses.
To find a facilitator in your area, head to the relevant delivery partner website above.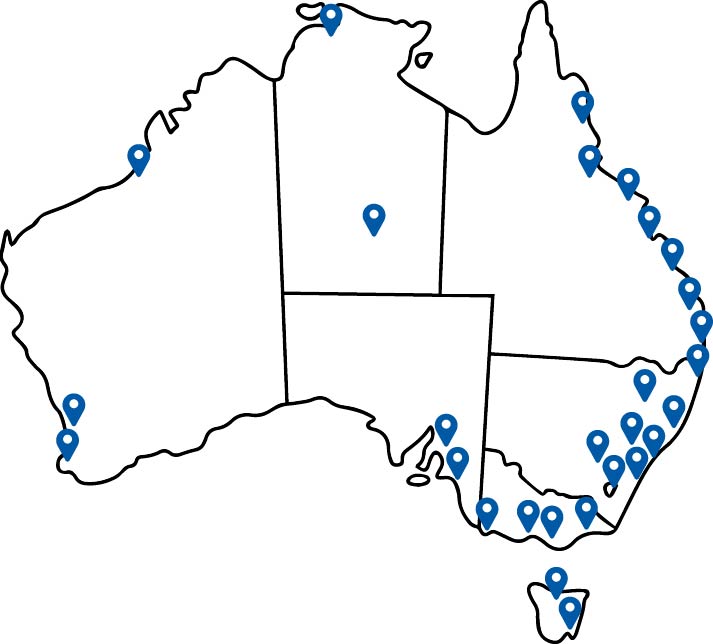 Need help?
Let us answer your question via phone, email or live chat. And if we can't help, we'll put you in touch with someone who can.
Phone:
Open Hours:

Monday – Friday, 8am – 8pm across Australia

Website: